Fortune Cutting Frequency

Next year, magazine will publish 18 times, down from 25.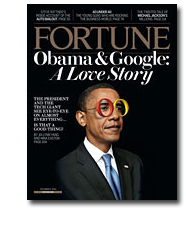 Starting next year, Time Inc.'s Fortune will publish 18 times, down from a 25-time frequency. The move coincides with a redesign of the magazine that will emphasize long-form journalism, more utility and a shift to conceptual cover designs.
Focus groups were conducted earlier this year to solicit feedback on editorial positioning and design, a spokesperson told FOLIO: sister title Audience Development.
The new design, led by John Korpics, who was brought on board as creative director late summer, will have a less cluttered layout and feature upgraded paper and cover stock. Edit will focus on "long-form, deep dive" journalism, and the magazine will also add new sections in the front to accommodate reader requests for more actionable, career-focused content. The magazine will expand by 8 to 12 pages per issue.
There are no plans to alter rate base, currently at 830,000, the executive said. There are plans, however, to build out the identity of Fortune's Web site, but it will not break out of its subdomain within the CNNMoney portal.
Like most other magazines in the business and finance category, Fortune suffered under the recession and accompanying ad drop. The magazine's ad pages dropped 35 percent in the first three quarters compared to same period last year, per PIB numbers.
Meet the Author
---