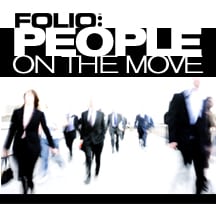 The former deputy editor of Slate, John Swansburg, has joined The Atlantic as its new senior editor. Swansburg was with Slate for an entire decade interrupted only by a brief two-month gig at The New Yorker.
Swansburg, who started his career as an editorial assistant at The New York Times, had been deputy editor of ideas at The Boston Globe before joining Slate.
"John brings a range of gifts to this new role," said Atlantic editor-in-chief Jeffrey Goldberg in a statement. "He knows how to conceive of and assign the most ambitious stories; he is a brilliant line editor; and, of course, he understands how to present complicated magazine features in digitally compelling ways."
It's been announced that Swansburg will be commissioning and editing pieces across the brand's print edition, from features to the front of the book.
---
Here are the rest of this week's people on the move…
Jay Meyer has rejoined Time Inc. as SVP of the travel category. Most recently, he consulted in the travel space with Hearst Magazines on its Airbnb Magazine and The Black Tomato travel agency, among other places.
Jim Aley and Howard Chua-Eoan will succeed Otis Bilodeau as co-deputy editors of Bloomberg Businessweek. Chua-Eoan joined the brand in 2014 after three decades at Time and manages the front of the book. Aley came from Fortune in 2009 and oversees features. Both will continue to run their sections in addition to their new deputy duties.
Toria Garrett joins W and Vanity Fair as executive account director, beauty. She was most recently head of revenue and associate publisher at Teen Vogue. Before that, Garrett was ad director and executive beauty director at Vogue.
James Kim has moved to Time from his role as a designer at Entertainment Weekly. He joined Time Inc. in 2016.
Billboard has hired Hannah Karp as its news director. She joins from The Wall Street Journal, where she has been since 2004. Karp is currently a staff reporter covering the music industry at the newspaper.
Stephanie Fried has been named EVP of research, analytics and audience development at Condé Nast's Co/Lab leadership team. And Brooke Ellis has been named the team's VP of digital design and UX. Fried was previously VP of research, analytics and audience development at the company, and Ellis was executive director UX and design.
Judith Ohikuare has joined Refinery29 as a work and money writer. She was previously an associate editor at Cosmopolitan.
CNBC Digital has named Jeffrey McCracken its managing editor for digital. He joins from Bloomberg, where he had been executive editor.