Ex-RDA Publisher Jumps to ReadyMade

Jeff Wellington replaces co-founder Grace Hawthorne in top sales post.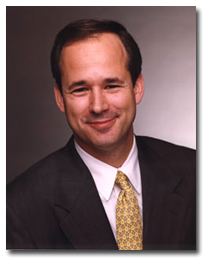 Jeff Wellington Wednesday was named publisher of Meredith Corp.'s recently–relocated Readymade magazine, replacing co-founder Grace Hawthorne. His appointment is effective March 30.
This marks Wellington's third job in as many years. Most recently, Wellington [pictured] served as vice president and publisher of Reader's Digest—a post he held for only six months. Before his departure last May, he served as president and group publisher at The Parenting Group and led the company's transition after it was acquired by the Bonnier Group from Time Inc. in 2007.
In January, Meredith announced plans to relocate its ReadyMade brand and Parents.com operations to its headquarters in Des Moines, Iowa. At the same time, the women's magazine publisher said it was reducing its overall workforce by 250 positions and shuttered Country Home magazine.
None of ReadyMade's editorial employees, including co-founders Hawthorne and Shoshana Berger, made the move to Iowa.
And neither apparently will Wellington. He'll be based in Meredith's New York office.
Meet the Author
---