Former Publisher Named TV Guide CEO

Scott Crystal to oversee print, new online operations.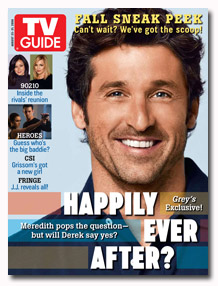 OpenGate Capital, the Beverly Hills, California-based private equity firm that purchased the print edition of TV Guide in October—for the rather astonishing price of $1—has named former TV Guide president and publisher Scott Crystal CEO.
In addition to overseeing the magazine's print operations, Crystal will manage the launch of TVGuideMagazine.com, a site that's slated to feature blogs, user commentary and behind-the-scenes material from cover shoots. The site is expected to go live early next year.
In October, OpenGate acquired TV Guide from Macrovision  for $1 (Macrovision also was to loan OpenGate up to $9.5 million at 3 percent interest). The magazine's online component, TVGuide.com—which features TV listings, news and video –was not a part of the deal.
Before TV Guide, Crystal served as president and CEO of Gruner + Jahr U.S.'s business innovator group, which included Inc. and Fast Company magazines.
Meet the Author
---