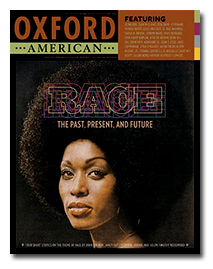 The former operations manager of the Oxford American, a non-profit literary magazine, has been sentenced to serve 90 days in jail and 15 years of probation after pleading guilty to charges of second-degree forgery and theft of property.
In addition, Faulkner County (Arkansas) Circuit Court judge Charles E. Clawson Jr. ordered that the former manager, Vicki Renae Maxwell, pay $102,000 in restitution to the magazine. Following her release from prison, Maxwell was ordered to make monthly restitution payments of $571.13 to the magazine, according to a report in the Arkansas Democrat-Gazette. So far, she has already paid back $10,000.
"The Oxford American is very pleased to close this unfortunate chapter in its history and continue to produce an acclaimed publication," publisher Warwick Sabin told FOLIO: in a statement. "We are glad that the crime was acknowledged and, now that the case is resolved, we look forward to re-focusing attention on the innovative and inspiring content that the Oxford American uniquely offers."
Maxwell had faced up to 10 years for forgery and 20 years for theft of property after she was arrested in February 2008 for allegedly embezzling $30,000 from the magazine. At the time, founder and editor Marc Smirnoff told FOLIO: that Maxwell had issued several company checks to herself by forging the name of a former employee.
Following a financial investigation, it was determined Maxwell embezzled roughly $100,000. Maxwell's attorney could not be reached for comment.
Earlier this year, the Oxford American faced going out of business after the Internal Revenue Service demanded it pay $57,000 in back federal payroll taxes—which had not been paid because of the embezzlement, Sabin said. An anonymous $100,000 donation kept the magazine in business.