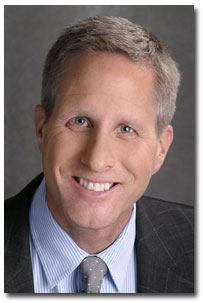 Tom Morrissy, the former publisher of the U.S. edition of OK!, has launched Morrissy + Vine LLC, an events consultancy firm targeting marketers and media companies including broadcast and cable networks, Web sites, agencies and magazines.
"Each client will have their specific needs, of course," Morrissy [pictured] told FOLIO:. "But in the broadest sense, I will help marketers and media companies best leverage their existing entertainment assets as well as create and launch new initiatives."
Morrissy's first client is Billboard and Hollywood Reporter publisher Nielsen Business Media. Morrissy will serve as managing director of Nielsen's MovieWeek event, which is set to debut in Los Angeles in spring 2010. Also, he will serve as producer of the ShoWest Executive Summit for Nielsen's ShoWest 2009. That show kicks off March 30 in Las Vegas.
In October, OK! general manager Kent Brownridge ousted Morrissy from the top sales post at the magazine. Through the first nine months of 2008, OK!'s ad pages soared 34.4 percent, according to Publishers Information Bureau figures.
Prior to OK!, Morrissy served as publisher at Time's Entertainment Weekly.
For now, Morrissy is running the firm as a one-man show, hiring people for various short-term initiatives.
"I love collaborating on and executing all things entertainment, whether its events, branded entertainment, award show tie-ins, or film festivals," Morrissy said. "It's what I'm most passionate about and most experienced at."