Former NCI CEO Dan McCarthy Joins DeSilva & Phillips

Media banker also appoints two execs to oversee new growth verticals.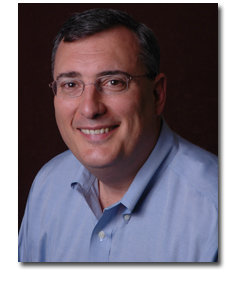 Dan McCarthy, who yesterday announced his resignation as CEO of Atlanta-based real estate publisher Network Communications Inc., is joining media banker DeSilva & Phillips as a partner.
McCarthy [pictured] previously served as CEO of Primedia Enthusiast Group and president/CEO of Cowles Business Media. According to DeSilva & Phillips, McCarthy "has lead more than 30 transactions and financings, including the $380 million sale of NCI to Citigroup Venture Capital Group, the $120 million acquisition of NCI by ABRY Partners; and the $300 million debt restructuring of NCI."
Joining a media banker is a natural step for many former publishing CEOs, particularly between publishing gigs. Ex-Penton CEO Tom Kemp served with Veronis Suhler Stevenson as managing director before ultimately taking over as CEO of Northstar Travel Media, while former Nielsen chief transformation officer Mike Marchesano joined the Jordan, Edmiston Group as managing director, to name just two.  
Meanwhile, DeSilva & Phillips appointed two new executives to head up three verticals that the firm is looking to for growth. John Kaiser, Jr. now oversees the Advertising & Digital Agency sector while Jessica Luterman Naeve oversees Social Media and Video. Kaiser, Jr. and Luterman Naeve will co-head the Marketing Services sector.
Meet the Author
---