Former Hallmark Publisher Lands at Publishing Group of America

Carol Campbell Boggs to serve as SVP, chief revenue officer.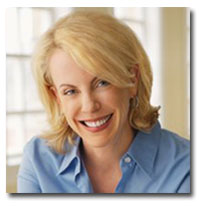 A little more than five months after Hallmark magazine folded, its founding publisher, Carol Campbell Boggs, has been appointed to the newly-created position of senior vice president and chief revenue officer at Franklin, Tennessee-based newspaper magazine publisher Publishing Group of America.
In her new role, Boggs [pictured] will oversee corporate advertising sales as well as digital and event development. Reporting to Boggs will be group publisher Amy Chernoff and direct response associate publisher Linda Rich.
According to Boggs, PGA will expand its content across platforms. "We have the content, the audience and the management team to expand across media platforms and deliver a scale that sells like nothing else for marketers," she said.
"We tested one cooking school event last fall and are doing four of them this year," PGA CEO Dick Porter told FOLIO:. "We anticipate further growth in cooking schools, and are considering other event/sponsorship opportunities as well.  Our first priority is to stabilize our core which is happening now. With Carol's experience we do see the company branching out, using the same model: aggregating local print/events/digital so the experience is hyperlocal to the consumer but large in scale and scope to a sponsor."
Since April, Boggs led sales and marketing at upstart BettyConfidential.com. Before Hallmark, Boggs served as publisher at More and associate publisher at Bon Apetit.
PGA publishes newspaper magazines Relish (15 million circulation), Spry (9 million circ.) and its flagship American Profile (10 million circ.). The publisher was acquired late last year by Bain Capital Ventures—the venture capital arm of Bain Capital—and the Shamrock Capital Growth Fund.
Meet the Author
---