Former Hachette Digital Media Head Looking to Invest

But describes herself as a "digital media amateur."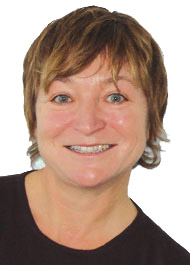 Hachette Filipacchi Media's announcement this morning of its appointment of Todd Anderman as SVP, digital media seems to have elicited a number of queries into where the company's previous head of digital, Marta Wohrle, ended up. Wohrle joined the company a couple years ago to build out the digital media group, first as a consultant, then fulltime. She made our FOLIO: 40 last year for essentially creating Hachette's e-media business from scratch.
Turns out Wohrle has been busy developing her own sites, and plans to do some investing herself. Here, via Hachette spokeswoman Anne Janas, is what Worhle passed along:
"I am starting my own web content business: www.truthinaging.com. It is in Beta and next week I am launching truthinhaircare.com. I am also looking at investing in early stage digital content businesses with private equity backing."
Interestingly (strangely?) Wohrle describes herself as a "digital media amateur" in the About section of Truthinaging.com.
Meet the Author
---