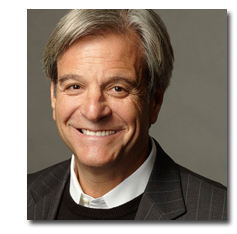 Another big change has been announced at Forbes Media. Mike Perlis, a former venture capital executive, has been named president and CEO. He starts December 1.
Perlis' appointment effectively ends the Forbes family's control over the company's day-to-day operations.
"With the arrival of Mike Perlis, Forbes has been joined by someone who is a proven leader, with great successes in his impressive career," Forbes chairman and former chief executive Steve Forbes says in a statement. "We are fortunate he will be leading the company as CEO, charged with taking a great brand to greater, expanded success."
Forbes also noted that his brother, Tim Forbes, who has served as COO, will remain chairman of Forbes Digital and as a member of the board of Forbes Media.
Perlis [pictured] joins Forbes from venture capital firm Softbank Capital, where he served as general partner. Prior to coming to Softbank in 2000, Perlis was president and CEO of Ziff Davis Publishing. Perlis also recently signed on as chairman of Jim Spanfeller's Spanfeller Media Group, which just launched TheDailyMeal.com. (Spanfeller formerly was CEO of Forbes.com.)
Back in 2008, Forbes combined its print and Web staffs, and combined the sales and marketing groups into three specific units. This summer, Forbes Media acquired online news and community network True/Slant, and installed founder Lewis D'vorkin as chief product officer.