Forbes admittedly tests the limits of the industry's comfort with native advertising through its BrandVoice effort, and the company took one more step in that direction with its latest issue.
Forbes features an ad for Fidelity on the cover of its most recent issue, highlighting a two-page infographic and branded content package that appears in the magazine. While the content is part of a larger multiplatform deal between the investment company and the publisher, the cover treatment isn't, according to AdAge. It's a value-add for the client that wasn't paid for.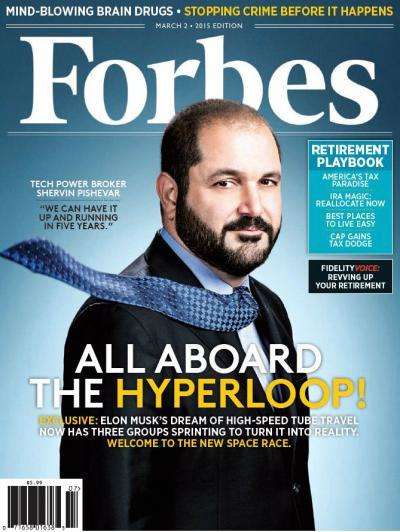 "We view this as strong content that's part of the retirement package," Mark Howard, chief revenue officer for Forbes, says.
Lewis DVorkin, Forbes chief product officer, elaborates on the ad in a blog post on Forbes.com. Given Fidelity's goal of reaching high-net-worth individuals with its retirement content, and the overlapping demographics of those reading the print magazine, the cover lines make contextual sense, he says.
"Media innovation typically comes with hollering from a deeply rooted professional class. Any change in newsroom procedure riles up the old guard every time," he says. "Forbes is committed to staying on the right side of the line, blending our traditional media beliefs with innovative content and advertising models."
DVorkin, who, Howard says, made the decision on the Fidelity cover line, and Forbes tested the waters in January to an extent, including a second branded cover for AT&T beneath the editorial cover.
Time Inc. also explored cover ads last year, putting miniature banners beneath the mailing labels on the covers of TIME and Sports Illustrated. Other magazines have experimented with flaps and labels that partially obscure purely editorial covers for several years.
Cover ads have also become a begrudgingly, but widely accepted practice for B2B magazines over the last decade, as well.