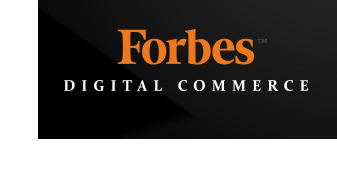 In a licensing agreement, Forbes has lent its name to a new group managed by payment solutions provider Lotaris. Called Forbes Digital Commerce, the entity will enable payment solutions for the mobile platform.
For Forbes Media, the partnership gives the company a direct line to the mobile commerce market. While the deal is strictly a licensing one, with a royalty arrangement as well, it could expand into an investment opportunity down the road, says Mike Federle, COO of Forbes Media.
"It could have been done as an investment," he says, "and that's not to be ruled out in the future, but initially it's a licensing deal. It has very high potential in terms of an ambitious and large business plan."
For Lotaris, the Swiss company needed a known and trusted brand association as it made headway in the sometimes sensitive arena of mobile transactions. "There is an inherent distrust in any online brand in a transaction," says Robert Tibbs, CEO of Forbes Digital Commerce. "We thought it would be better to be associate with a known brand."
Tibbs says an initial conversation with Miguel Forbes, president of Forbes television and licensing, was continued with Federle, which then ended up as the licensing partnership.
"It occurred to me that we could be associated with a brand that literally means wealth in the minds of most people," adds Tibbs. "It relieves the resistance we'd have to push our brand into the transactional space. It gives us an opportunity to be strong and credible as we enter into partnerships with big companies."
Concurrently, MasterCard announced that Forbes Digital Commerce will be one of the providers that will enable the credit card company's MasterPass in-app payment solution.