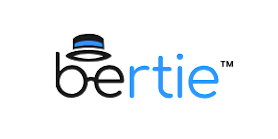 Last week, Forbes launched its website redesign along with the newly created, artificially intelligent content management system, affectionately named Bertie after brand founder B.C. Forbes. Over the course of 18 months, Salah Zalatimo, head of product and tech, lead his team to build the CMS, which he prefers to call a publishing platform "because it really goes well beyond what a normal content management system does."
Having celebrated its 100th anniversary last year, Zalatimo says that Forbes wanted to head into its next century of existence by using all of the tools available to it. "We have a pretty unique business model and so there's no feasible way that an off-the-shelf publishing platform would ever be able to serve us and be able to be used without any limitation."
Forbes' previous CMS was created as an extension of WordPress, but this isn't the brand's first custom-built publishing platform. Falcon, its first proprietary CMS, had been licensed out to other companies a few years ago until being phased out entirely. Bertie was built to better integrate multimedia into stories with the help of AI to make articles as reader-friendly as possible.
"The biggest change for us was introducing a new article template, which is geared specifically towards integrating all the different elements into one story," he says.
He continues that the easier integration of multimedia will provide readers with more control in how they consume the content. "They can kind of skim over the images and infographics, or they can get deeper by reading the content or watching the video. In many ways, it reflects the very fluid and dynamic media consumption."
Zalatimo gives an example of a new digital cover that incorporates the recent upgrades, "my favorite, which is the one on The Rock that we did a few days ago for the celebrity 100 list, it is a much more immersive experience. It provides a richer and deeper storytelling experience for the writer as well as the reader."
Seeing over 100 million uniques per month, Bertie is also working to bolster brand partners' interactions with the new site by integrating a suite of custom ad units and changing the placement of the ads on the site in order to increase views while also boosting reader engagement.
---
---
However, it's the AI element that Zalatimo expects the writers and contributors to be most excited about.
"Having tools that are leveraging the wealth of insights and expertise as publishers and as editors and as writers, and being able to integrate that very seamlessly and progressively into the platform actually allows them to become better writers," he tells Folio:.
Zalatimo says that when writers and contributors log into Bertie, the publishing platform will analyze which topics the author likes to cover and then it will search to see if there are any related subjects that are trending. If so, Bertie will check to see if any other Forbes writers are covering that topic; if not, it will recommend that topic to the writer as a story subject. Additionally, the publishing platform will also analyze what's been working and what hasn't in terms of engagement and will suggest ways for writers to enhance their work.
"Things like that; it's really elevating the game for the contributors," says Zalatimo. "It really gives them a competitive advantage and makes the contributor for Forbes far more appealing and effective than being a contributor for anyone else."