After Layoffs, Rodale to Continue 'Strategic Shift'

CEO: We will continue to build great brands, launch new products.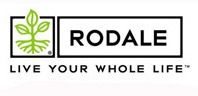 RELATED: Rodale Lays Off 111
After Rodale announced yesterday that it was laying off 111 employees and consolidating positions across the company, Emmaus, Pennsylvania-based publisher of Men's Health said the cuts were necessary  "in order to shift resources toward its highest growth potential activities," including its online, book and international businesses.
CEO Steven Murphy said in a statement that Rodale "will continue to build great brands, launch new products, create smart, integrated sales programs and expand online and internationally. The decisions we are making will serve to align our resources to better support that strategy in 2009 and beyond."
A spokesperson declined to say how much money the cuts would save Rodale.
In a memo to staffers, Murphy said the company realized in 2007 that it needed "to stay flexible and nimble" in order to survive a future economic collapse. "We knew the world of media was changing so fundamentally, and so quickly, that in addition to staying relevant to our customers, we had to manage our costs and be willing to make tough calls in order to fund our growth initiatives and protect against market downturns," Murphy wrote. "This strategy has stood us well. In the face of the most difficult and turbulent market any of us have experienced, we have had a strong year."
Revenue Up Slightly
Rodale is expected to release its third quarter financial report next week. Revenue through the first nine months is up 2.5 percent compared to the same period last year, a spokesperson said.
In an e-mail to FOLIO:, the spokesperson pointed to last month's book launch of Flat Belly Diet! and to Rodale's 11 international magazine launches this year as examples of growth. That includes Rodale's announcement last week of its plans to launch editions of Women's Health in Argentina, Brazil, New Zealand and Turkey before the end of the year.
In September, Rodale increased Best Life's rate base from 500,000 to 550,000 and said it would launch editions in China and Russia.
When asked, the spokesperson declined to comment on Rodale's specific plans for international launches into 2009.
Building Online, Struggling in Print
Next year, Rodale is looking to expand its partnership with BiggestLoserClub.com and build out its individual magazine sites and premium content subscription services such as FlatBelly.com, the spokesperson said.
Despite print growth overseas, Rodale, like so many other publishers, is facing difficulties with domestic revenue. Advertising pages across Rodale's magazine brands were down 3.5 percent through the first nine months, according to Publisher's Information Bureau figures. Losses were offset by gains from Women's Health and Best Life (18.1 percent and 6.1 percent respectively).
Men's Health has watched ad pages fall 13.2 percent year-to-date.
Meet the Author
---