Folio Top Women: S. Mitra Kalita

Ideas Editor, Quartz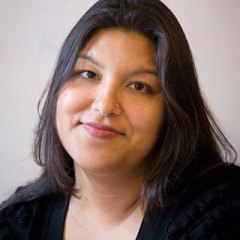 S. Mitra Kalita has been at Quartz for more than two years, ahead of the company's official launch in September 2012, as a commentary editor. And Quartz is lucky because it almost didn't happen. She turned down the position three times, with an equal number of excuses for her rebuff: she'd just had a baby, had a dream job writing page 1 stories for the Wall Street Journal, and couldn't work the hours that a new journalism venture necessitates. Then editor in chief Kevin Delaney delivered the line that won her over: "Why can't a startup make room for women like you?"
Upon arrival, Mitra redefined the job and changed her title to "ideas editor." The role embodies her in every way, as she literally ideates journalism that will move readers, strategizes ways to run the newsroom efficiently yet compassionately, and delves into new markets and readerships to extend Quartz's reach and impact. In June 2014, Mitra oversaw the launch of Quartz India, a channel designed specifically to serve Indian readers without compromising global tone and scope.
Mitra is a frequent speaker at minority journalism conferences, and is generous with her time through programs that give journalists of color a boost. In recent months, she has spoken at the Exceptional Women in Publishing conference in San Francisco, the Indian Consulate in New York, the World Bank in Washington, DC, and appearances are planned for this fall at the Online News Association in Chicago and the Society of Newspaper Design in Frankfurt, Germany.
Meet the Author
---