Folio Top Women: Kristina McMahon

Associate Publisher, Creative Services for Women's Health, WH Magazine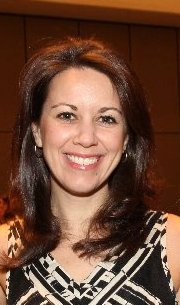 Kristina is responsible for developing and executing all creative initiatives for the Women's Health brand. During her tenure, Kristina reinvented WH's marketing platforms and launched a series of award-winning initiatives, including RUN 10 FEED 10 and the Next Fitness Star competition. She also launched reader engagement initiatives like Action Heroes, first-to-market social media campaigns and new revenue streams such as WH Fit Club. These combined efforts helped to drive a 27 percent increase in print and a 55 percent increase in digital revenue for 2013. The signature programs Kristina produced have generated a cumulative total of $15 million in revenue. The RUN 10 FEED 10 campaign was designed to help end hunger in America
and has raised $400K for the FEED foundation since its inception two years ago.
Through Kristina's efforts, she successfully negotiated the shut- down of the West Side Highway in NYC and convinced San Francisco officials to allow runners to race over the famed Golden Gate Bridge.
Meet the Author
---