Folio Top Women: JoAnn M. Laing

Chairman and CMO, Information Strategies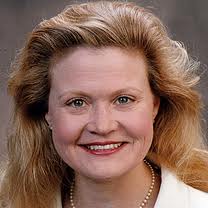 By training and mentoring a group of younger employees as Executive Chairman of Information Strategies, Inc., JoAnn Laing has driven the company's growth into online newsletters, print magazines, radio programs, and video channels in the small business, human resource and healthcare sectors.
Young individuals seeking entry into the publishing world have been helped by her generous use of industry contacts to obtain employment. She has had a paid intern program for almost two decades; as a result, the publishing industry is sprinkled with alumni of the program who in turn have developed an extensive network of mentors. Equally as important, she is nationally recognized for her ability to develop staff, improving their skills, preparing them for larger responsibilities inside her own organization and in other organizations.
Laing has also been a board member and/or adviser to numerous start-ups inside the industry. For example, her work in developing the management team and business led Cybernautics from an idea to an IPO (U.S. Web) in 27 months and returned 41X to early investors. From her company's base website, she was recognized for her contributions to the growth of Health Savings Accounts from 44K to 14+ million Americans covered. Among her accomplishments in this area was the creation and leadership of the White House Conference on HSAs, mentoring many younger managers in this vital sector.
Her efforts have been recognized by the Harvard Business School, which named her an Alumnae Leader in a group that includes Meg Whitman, Sandra Sandberg, and Lois Juliber, among others. She co-founded and led the C-Suite Media Group for a diverse group of media/publishing professionals to network and stay current on the rapidly changing digital world. Among other honors, she was named a top woman in Silicon Alley for her leadership, mentoring, and innovation in the digital publishing and information sector. Her efforts at helping others were also recognized by her being named one of the Top 50 New Jersey Business Women in 2013; this award puts particular emphasis on mentoring as a key metric.
Meet the Author
---