FOLIO: Show Preview: Turning SEO into Business Intelligence and Revenue

SEM specialist Steve Wiideman sees a push for "greater authenticity."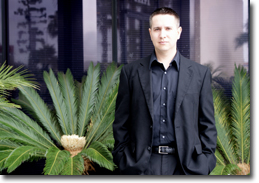 Turning SEO into business intelligence and revenue is a key facet of the media industry that publishers need to fully explore. To provide better insight into this area the 2011 FOLIO: Show, which takes place November 1-3 in New York City at the Marriott Marquis, will host an hour long session with two industry professionals on the topic of SEO. Steve Wiideman, a search engine marketing strategist at Pemble SEO, will be travelling from California to shed some light on the latest SEO trends for digital brands in a session called "Turning SEO into Business Intelligence and Revenue." Here, FOLIO: checks in with Wiideman to see what we can expect.
FOLIO: What are the trends you're seeing in SEO for attracting a wider audience to digital brands?
Steve Wiideman [SW]: The trend we're seeing in search marketing is a push for greater authenticity. Users are smart enough now to know when you're trying to push content for sales versus creating content that satisfies an interest or desire. The days of the keyword-rich article to increase search ranking and sales are over. The dawn of "I've been listening to you and have some very helpful feedback" has arrived. With thousands of destinations to reach individuals within a demographic automatically or through syndication has also made sharing content much more scalable. For example, a destination such as Mashable can publish content that reaches beyond Mashable.com and extends to relevant social networks, such as Twitter, Facebook, LinkedIn and others.
FOLIO: Hearst announced this week that all of their sites will be converted to HTML5. How does this strategy work for SEO?
SW: HTML5 has several SEO advantages for publishers and businesses targeting specific geographic locations. We've taken 350 facilities and added HTML 'address tags' and seen significant improvements in ranking within Google Places and Bing Local. The newer code also impacts load time thereby reducing the number of users who return to Google's search results if a page happens to take too long to load.
FOLIO: Can you provide some insight into how a publisher should be initially approaching SEO? What should they be doing behind the scenes?
SW: When starting an SEO campaign, mapping out a 6 to 12-month strategy, selecting relationship-tracking software, and assigning roles to the four disciplines of search marketing are critical. However, researching the top industry destinations, publications, and even local and national news opportunities will have the best long term value to an advanced SEO strategy. The disciplines required to see the most impact fastest are paid search (or PPC), on-page technical resource, on-page creative resource (content), and relationship building (social and public relations). The magic behind the scenes will always and forever be the relationships and news pitching.
Meet the Author
---