Folio: Show Preview: Revitalizing Lead Gen

Fierce Markets COO says publishers should generate credible, impartial leads.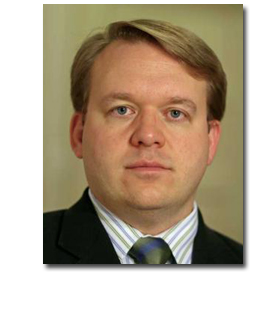 Producing highly qualified leads can translate to a fatter bottom line for publishers who execute the right strategies. Maurice Bakley, COO of Fierce Markets, will be educating industry professionals on the topic at the 2011 FOLIO: Show, which takes place November 1-3 in New York at the Marriott Marquis. In his session, "Revitalizing Lead Gen," Bakley (pictured) will be joined by Robert Keenan, senior vice president of online media for Edgell Communications. Here, FOLIO: sister magazine Audience Development preview of what we can expect at the show:
Audience Development [AD]: In your opinion, how has lead gen evolved for b-to-b publishers in the last couple years?

Maurice Bakley [MB]: We see many more publishers now selling cost-per-lead (CPL) programs, both as a reaction to the shift in marketers' buying behaviors after 2009 as well as the overall decline in demand for print. In the process, many have invested over the last few years in building or buying tools to deal with the demands on their audiences that lead generation often brings. However, those that I talk to still feel the pain of fulfilling CPLs and are in many cases underselling the value of their audiences. At Fierce, we still engage selectively in CPL programs, but in 2010 and 2011 we actually saw a slowed demand for strict CPLs. In their place, we've grown the portfolio of lead-generating products, where we produce and host the content, and we are seeing the fruits of that effort.

AD: Are brand marketers stepping up their priorities and expectations? What new services are they asking for, and how are deliverables changing accordingly?
MB: I'd argue that brand marketers in B2B do a pretty good job of hiding themselves these days. Even where a campaign is designated as branding, direct response metrics are often being applied to measure success, leading to some false conclusions about effectiveness. Sadly, many marketers-and more broadly, their company leadership-seem to believe that generating leads can happen without building awareness for one's brand among target buyers. However, we do see branding interest in areas of social media marketing and thought leadership. For example, marketers are approaching us with requests to leverage the authority that we have as a publisher on social channels or to help them package their in-house data for readers in a way that builds credibility by delivering actionable information for our audiences, rather than product-focused offers.
AD: What are some of the optimal content models that help drive and identify leads?
MB: Most audiences we see have come to be pickier about the content that they are willing to give up contact information for and more selective about the time they can invest with any content, let alone vendor-driven material. As a result, new ways of generating leads, particularly ones that give off credibility and impartiality, are king. We are finding success with editorial eBooks, editorial surveys and unique content marketing programs, where users can easily see that information provided in the offer is going to be worth the investment of their ever-shrinking time.
AD: Any new trends in the digital space impacting lead gen that publishers should be aware of?
MB: In the same way that the proliferation of blogs and search on the web took a bite out of traditional publishers' market share, new competitors that have no ties to traditional publishing have cropped up in lead generation. Today there is a significant amount of competition coming from lead generation networks, circulation services, telemarketing companies, and research firms, many of whom used to be partners of the publisher, but now are out on the market offering similar services and driving pricing downward for everyone. As publishers, our challenge is to continue communicating the value that our branded audiences and content expertise have for delivering potential buyers.
To register for the FOLIO: Show click here.
Meet the Author
---