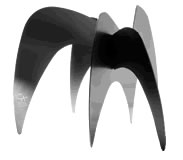 Leading up to the National Magazine Awards—the consumer magazine world's answer to the Oscars—FOLIO: is running an interview series with some the lesser-known nominees to get their thoughts on the Ellies race, the state of the industry and whether or not the awards have become too New York-centric. The first: Paste. Next up: Good. 
---
Name: Zach Frechette
Position: editor-in-chief
Resumé: "Co-founding Good is my first job out of college."
Birthdate: December 13, 1981
Hometown: Boston
Education: Brown University
First magazine ever read: Highlights
Favorite magazine, after Good: The New Yorker
Guilty pleasure: Monocle
2007 nominations: 2, Magazine Section and Design
---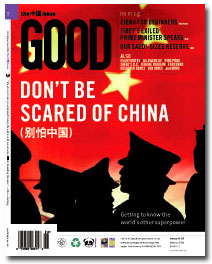 FOLIO:: How does it feel to be nominated for not just one but two National Magazine Awards?
Frechette: It's mind blowing. This is the first year we've been eligible for nomination, so to be recognized twice is incredibly validating. It makes it seem less like a subtle nod of recognition and more like a rubber stamp of approval.
FOLIO:: One of the nominations is in the magazine section category, for Good's transparency section. How long has Good been running this section, where did the idea come from and what is the philosophy behind it?
Frechette: We've run the transparency section in every issue of Good, and it's actually one of the earliest ideas we had for the magazine. It's based on the understanding that so much of the interesting information that exists in the world is buried in spreadsheets, cumbersome government documents, or lengthy corporate reports, or spread across a variety of different sources. By collecting it in one place, and presenting it in an easy-to-digest visual format, we free it from obscurity and provide it as tool for our audience. It's an added bonus to employ the skills of a different group of artists and designers each transparency section, and give them a platform to show their quality.
FOLIO:: The other nomination is in the design category. What makes Good's design effective, and how has it evolved in the past few years?
Frechette: The strength of Good's design is based mainly on an understanding that design is as important a tool for communication as the words and ideas themselves. Our readers have tremendous demands on their attention, so in order to compete for it we have to speak in the right visual language.
FOLIO:: Have the awards become too New York-centric?
Frechette: I suppose that makes us the token Los Angeles entry, but we'll take it.
FOLIO:: Good describes itself as "media for people who give a damn." How is Good able to do so well with such a seemingly broad editorial focus at a time when many magazines seem to be growing more nichified, focused on marketing to a very specific target audience?
Frechette: Our editorial focus is broad, but our sensibility is unique and fairly concentrated. We entered the marketplace as under-served media consumers: every other magazine on the newsstand was either lowest common denominator or informative but dry. We succeed by understanding that there's a market for people who care about the news but don't want to be lectured until they're bored to tears.
FOLIO:: As editor-in-chief, how do you determine whether or not a topic is within Good's radar or not? What do you tell your staff to help them come up with the "right" story ideas for Good?
Frechette: I don't tell my staff anything, they tell me. The conversations we have around the office—from last night's TV highlights to today's news—are what inform the editorial. Think of it as an internal focus group. There's no topic that's out of bounds, but it's the creativity of the approach that determines a story's Goodworthiness.
FOLIO:: What issue, story or section have you been most proud of in your time with Good?
Frechette: I think one of the smartest things we've done is take advantage of print as a physical medium. Everyone told us we were crazy for starting a magazine in a digital age, but we figured if we were going to do it, we might as well have some fun with it. So as often as we can, we include tactile experiences in the magazine. In our media issue, we bound in some cardboard media mogul trading cards (including Mark Zuckerberg, Barry Diller, Martha Stewart etc.) that you could tear out and trade with friends. We had stickers in another issue, and a foldout board game—complete with cardboard playing pieces—in another. All of these are examples of Good trying to find creative ways to engage with relevant material, and creating reader experiences you can't duplicate online.