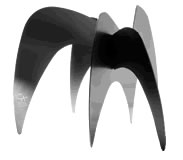 Leading up to the National Magazine Awards—the consumer magazine world's answer to the Oscars—FOLIO: is running an interview series with some the lesser-known nominees to get their thoughts on the Ellies race, the state of the industry and whether or not the awards have become too New York-centric. The first: Paste. Then: Good. Now: Georgia Review.
---
Name: Stephen Corey
Position: Editor
Resumé: "I helped to found an independent poetry magazine, The Devil's Millhopper, in 1977. I co-edited and then edited that publication for a half-dozen years, then landed a position with The Georgia Review in 1983 and have stayed with it in various capacities since. In the meanwhile I have published nine poetry collections, plus a large number of essays, articles, and reviews in a large number of magazines and journals."
Birthdate: 30 August 1948
Hometown: Jamestown, New York
Education: BA and MA in English from Harpur College (now Binghamton), PhD in English from the University of Florida
First magazine ever read: "Probably the Saturday Evening Post. My parents subscribed to many magazines in the 1950s and 60s, and I looked at all of them: U.S. News and World Report, Good Housekeeping, Redbook, Life, and others. And soon I began biking across town to a certain drugstore where I could buy Mad, probably as an antidote to the Boys' Life subscription that came along with my membership in the Cub Scouts. The first magazine to which I subscribed on my own was Sport, which eventually I traded in for Sports Illustrated."
Favorite magazine, after your own: The New Yorker
Guilty pleasure: Sorry, but that's a contradiction in terms. The real phrase is "private pleasure," and I won't get into those.
2007 nominations: General Excellence
---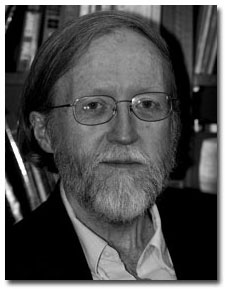 FOLIO:: What do you think of your chances for winning this year?
COREY: The Georgia Review has been a finalist, in various categories, nearly twenty times since 1985. We've won twice—in 1986 for Fiction and in 2007 for Essays. So, I'd say our chances are poor in the long and objective view, yet last year's win gives me a boost of hope. After all, that other favorite magazine of mine is one of the finalists we beat out last year.
FOLIO:: Have the National Magazine awards become too New York-centric?
COREY: More magazines, writers, and readers are concentrated in New York than anywhere else, as far as I can tell, so some of the "centric" is only statistical logic. Beyond that, I don't think I have a full enough picture to be able to complain or to counter the complaints of others. As I've said, somebody at ASME has again and again considered some aspect of The Georgia Review to be right near the top of the heap, and Athens, Georgia is very far from New York. This year we're being told that every aspect of what we've done, our "general excellence," is up there. We won't argue.
FOLIO: What is the biggest challenge of your job as an editor in 2008?
COREY: As in previous years, finding more of the excellent readers our excellent writers and staff editors deserve for the work we publish. ASME's judging panels and those who conduct many other competitions—consistently find that our contents rank with those of some of the most highly regarded and widely distributed periodicals in the country, yet every day we fight the fight to get our issues into a few more hands. If people read us, they then continue to read us at an astonishingly high rate; we just have to find ways, with our severely limited resources, to get those people to take that first look. We still count our subscribers one by one; if you are a Georgia Review reader and you contact us with either praise or complaint, you will hear from me personally.
FOLIO:: What is a typical work day like for you?
COREY: During the week, 5 a.m.-11 p.m., with about two hours off for exercise and three for my family. On the weekends, 3-6 hours scattered through the days. And still, all the remaining work for which I wish I could find the time.
FOLIO:: Is there a particular issue of or piece published in Georgia Review that you have been most proud of? (If so, what is it?)
COREY: Another year, when we were finalists in a more focused category, I could have tried to answer this question in the affirmative. This time, given how the judges have recognized us, I don't see how or why I could respond except by pointing to those same three 2007 issues—Spring, Fall, and Winter—that have been lifted up by ASME and praised for being, page by page, among the overall best of the overall best.
FOLIO:: Who are Georgia Review's target readers, and have they changed at all in recent years? (If so, in what ways?)
COREY: Smart people who love to read things they will feel compelled to reread; whose range of interests runs to the various genres we publish (essays, stories, poems, reviews); and who believe, as we do, that interwoven and interdisciplinary thinking and writing are vital to the preservation and survival of our culture, arts, and environment. (That's a rhetorical mouthful, but it's also a statement of fact.)
FOLIO:: Where do literary journals fit into the magazine industry right now? Do you find the community of literary readers is getting smaller and more marginalized? If so, how does this affect your job as editor?
COREY: Every day I think we are marginalized, and every day I hold out hope. I read and work with the occasional brilliant works that come to us, works that we strive to make even more brilliant by prompting and negotiating with our authors prior to publication time, and I can never quite let myself believe that those readers I just described above aren't out there. (Apparently the NMA judges don't think of us as marginalized, at least in terms of the quality of what we are doing.)