FOLIO: is Alive and Kicking

Digidaydaily typo causes confusion.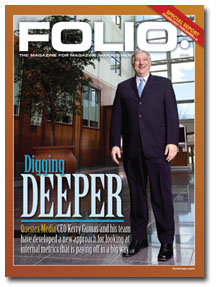 The Digidaydaily e-newsletter today included a story asking the question whether the sun is setting on Forbes, Fortune and Businessweek. The newsletter's subject line and first sentence intended to make a reference to the high-profile shutdown of Portfolio last week.
Unfortunately, the newsletter left out four important letters in the name of the Condé Nast business magazine: "Port."
Which led some of our loyal readers to ask us what's up. We e-mailed the newsletter journalist and asked her to correct her story, which she did.
 
And not to worry, FOLIO: magazine is alive and well.
Meet the Author
---