The FOLIO: 100 Goes Live

Our expanded list of industry innovators, online and in person.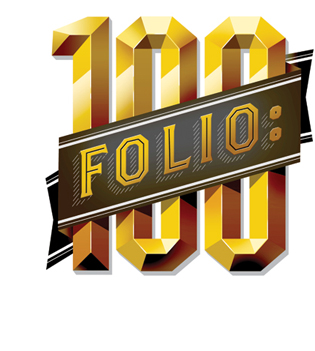 It took a little longer, but I'm sure you'll find it worth the wait—the FOLIO: 100 is now online, and will be hitting your desk in print in the October issue.
The list of magazine media's most innovative and entrepreneurial thinkers—and some of the biggest trends that inspire and influence them—has been greatly expanded from its roots as the FOLIO: 40, which used to appear in the April issue.
Like it does every year, the list recognizes executives, managers and even junior staffers who have had a major impact on their company or the industry at large. Now there's just more of them.
The reason behind the expansion of the list sits squarely among the trends that are impacting magazine media. The very definition of a magazine publisher has changed so much—from the products it creates to the way it builds its audience—that a list of 40 innovators seemed positively quaint.
The industry itself has also expanded to include digital, mobile and social entities that intersect magazines in crucial ways. To not recognize individuals from those sectors, and many others, would be a glaring omission.
Some of the list-makers will probably seem obvious, but many more are folks you've likely never heard of, making the FOLIO: 100 a true reflection of our wide-ranging coverage of magazine media in every corner of the market.
The FOLIO: 100 Awards Ceremony
This year, too, marks the debut of a special awards ceremony we'll be holding in conjunction with FOLIO:'s MediaNext event. It's a chance for us to salute the FOLIO: 100 list-makers in person—a prospect we're very excited about. For more on the awards breakfast, visit the MediaNext site.
Meet the Author
---