In-Flight Magazines Attract High-End Readers

Study: Hemispheres readers have highest median household income.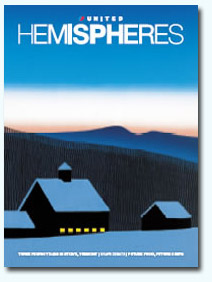 In-flight magazines have a high level of engagement from the country's top-earning readers, according to a recent study conducted by Mediamark Reseach Inc.
According to recent data, readers of United Airlines' Hemispheres magazine, published by Pace Communications, have the highest median household income of any national publication. Pace Communications, which also publishes DeltaSky, Southwest Airlines Spirit and US Airways Magazine, also reported a 21 percent growth in Hemisphere's readership over the past five years.
Delta Sky posted a 20 percent growth in readership over the past six months and now enjoys the largest monthly readership of all in-flight titles, with 3.8 million readers.
Southwest Airlines Spirit and US Airways Magazine report the second- and third-largest readerships, respectively, among in-flight titles. Spirit also boasts the third-highest median reader income-$67,888-of all magazines.
Meet the Author
---