Finding Your 'Social Springboard'

A Q&A with Seth Rogin, Mashable's Chief Revenue Officer.
As social media continues to evolve exponentially, companies are seeking ways to tie dollars to the platforms. Native content has emerged as a key driver of social revenue but it has to resonate with the audience and network it lives on.
Here, Folio: catches up with Seth Rogin, CRO of Mashable, to find out how the brand is successfully selling on social. Rogin will be discussing this topic in-depth at min's Social Media Bootcamp on December 4th.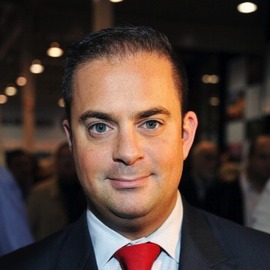 FOLIO: What are some key drivers in moving a "follower" or "like" through the funnel into an actual sale?
Seth Rogin: The trick is that there are no tricks. Like any good advertising, social advertising is about relevance to the consumer, and the important understanding of the platform-plus-environment equation. Not all advertising can easily be converted to a social space; it's key that brands "speak the local language" of the platforms they choose.
At Mashable, we're seeing great success in the creation of the next generation of social promotion, no longer focused on old metrics or abandoning content on a platform. It's about social springboards, the ability to find the most fertile ground to plant the right social seeds. That's a big part of what makes us one of the most shared media brands in the world.
FOLIO: How well does native or branded content typically perform on social compared to editorial?
SR: Good content will get shared regardless of whether it's sponsored or not. Mashable's branded content typically does just as well as editorial content on social. The key is to focus on delivering value for the reader.
FOLIO: How do you maintain trust with your audience when you integrate advertising into social feeds?
SR: More than ever before, trust is the defining element of any journalistic business. The power is no longer with the presses; it's with the credible. We guard the trust of our 40 million monthly readers with extreme care. Part of maintaining that trust is making certain that readers can clearly see the difference between editorially-created content and advertiser messaging. When a brand speaks to you on Mashable, we call it a "brand speak," and clearly identify it as such.
As readers, we all know that there are organizations in our industry that cynically proclaim themselves as purveyors of news that have little interest in objectivity or avoiding influence. I think that presents a great opportunity for Mashable and newsrooms with our high standards to stand out and continue to raise the bar. The truth will win.
Meet the Author
---