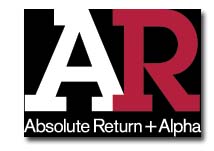 After obtaining a leaked copy of a quarterly investor letter from New York hedge fund Elliot Management Corp. and publishing a story online about it, AR: Absolute Return+Alpha magazine is facing legal action. The group's founder, Paul Singer, filed a petition on August 19 seeking the New York Supreme Court to force the magazine to reveal the source who leaked the letter.
Now, the magazine says it will issue a formal response to Elliot Management by way of an affidavit with the court that it expects to file on September 2. A hearing about the petition is scheduled for September 9.
"Elliot's legal action is an unusual move even in the opaque world of hedge funds," the magazine says in a post on its Web site, noting that it believes this to be "the first time a hedge fund manager has taken legal action against a publication in an attempt to uncover a source."
Elliot Management's petition alleges that the disclosure of the fund's performance would "cause significant harm to Elliot and negatively affect its competitive advantage in relation to other market participants." AR: Absolute Return+Alpha published a story about the fund's investor letter online on August 2 and has plans for a print version in the September edition of the magazine.
According to the New York Post, which first reported the legal action on August 21, Elliot Management Corp. requires investors to click a button agreeing to try to protect the confidentiality of the information they're about to view online and watermarks its printed letters.
AR: Absolute Return+Alpha is owned by international finance, law, energy and transport publisher Euromoney Institutional Investor.