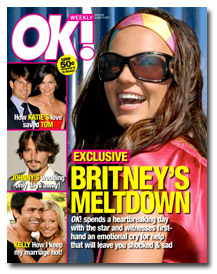 Total magazine rate-card-reported advertising revenue for consumer magazines grew 6.1 percent in 2007 when compared to 2006, according to year-end Publishers Information Bureau figures released this morning. But total ad pages—considered the more telling statistic, given the unaccounted rate card discounts doled out by publishers—declined about a half a percent (-0.6) over the same period.
Nine of the 12 major advertising categories—comprising more than 85 percent of the $25.5 billion of total magazine ad spending—showed increases. Eight categories bought more ad pages in 2007 than in 2006. Drug companies spent the most on advertising in magazines, according to PIB.
"In the face of a weakened economy, lowered consumer confidence and tighter ad budgets, magazine spending held steady in 2007, and even posted a stronger finish in the fourth quarter," Magazine Publishers of America executive vice president and chief marketing officer Ellen Oppenheim said in a statement accompanying the PIB release.
Some magazines had markedly strong years, in both ad revenue and, to a lesser extent, page gains. Reader's Digest Association's Every Day with Rachael Ray took in $78.3 million in PIB advertising revenue in 2007—an increase of 283 percent over 2006—on 717 ad pages, a 59 percent increase over the previous year. (RDA's flagship title, Reader's Digest, fared closer to the industry average, up eight percent in revenue, down roughly one percent in pages.)
New York magazine had yet another good year, up 16.3 percent in ad revenue and 4.3 percent in ad pages, overtaking the New Yorker in total reported ad revenue ($227.3 million to $226.2 million) for the first time.
Britney and Brangelina made their presence felt, too, as celebrity magazines saw increases in spending. In Touch (up 31.6 percent in ad revenue, 20.2 percent in ad pages) Life and Style (up 67.6 percent in revenue, 39.8 percent in pages), OK! (up 110 percent and 44 percent, respectively) all had productive PIB years.
The newsweekly category did not fare so well. Newsweek (down 1.8 percent in ad pages, 6.7 percent in pages), Time (down 18 percent in ad revenue on 6.9 percent fewer ad pages), and U.S. News & World Report (up one percent in ad revenue, down 4.6 percent in ad pages) continued to struggle as news—and marketers' interests—continued to shift online. Only Felix Dennis' The Week—the magazine he left out of the sale of his U.S. magazines—registered significant growth, up 15.8 percent in ad revenue and 5.3 percent in ad pages.
Other notables: TV Guide—sold for $2.8 billion in December—saw solid PIB gains (up 33.5 percent in revenue, 23 percent in ad pages); Best Life continued to climb, up 61.1 percent in ad revenue (to $35.4 million) on 584 ad pages—a 37 percent increase; and Portfolio tallied $28 million on 656 ad pages in its first nine months in existence.
For a full list of magazine totals, click here.