FierceMarkets Founder Launching B-to-B Social Recommendation Company

Jeff Giesea's BestVendor rolling out alpha version this week.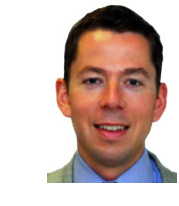 Jeff Giesea, the founder and former CEO of FierceMarkets, is launching a new company called BestVendor. The core platform is essentially a b-to-b social networking community and lead-gen service—the company will facilitate social recommendations among buyers and act as a customer acquisition engine for vendors.
Giesea [pictured], who took a year off after he sold FierceMarkets to Questex in 2008, incorporated BestVendor in January and is just now launching a lite version of the platform. "It's a stripped down alpha version of the product," he says. "We're putting out a very early edition of the product and testing and iterating rapidly."
Seed funding has come from Giesea and Peter Thiel, one of the first investors in Facebook. The company so far has five employees and plans a series A venture capital round this fall.
BestVendor's core offering is double-sided: The platform will help facilitate business purchases through a social recommendation engine. In turn, the company will be compiling the data resulting from user registration, behavior and engagement and using it to help suppliers acquire new customers.
The premise, through peer recommendations, aims to ease the difficulty businesses face when researching significant purchase decisions—think of the Amazon and Yelp approaches to product and restaurant reviews. "What we're doing is social recommendations for faster and smarter business purchasing," says Giesea.
Initially, BestVendor will focus on business software applications in the technology startup and creative and design verticals, companies with up to 100 employees. Right now, users can sign up and share their favorite software and, in turn, will be able to view the same from others. "You share a few applications that you use and love and in exchange you see what others use and love," says Giesea. "It's a give to get community. It will take some time to build up our data set."
Longer term, as the data set grows across different business verticals and product categories, the platform will allow users to better navigate their "find and evaluate" purchase phase by browsing what other people and companies are using an recommending. Eventually, BestVendor will have data spread across small to medium-sized businesses in virtually any vertical.
Users can filter their results by industry, company size and so on. Giesea envisions the ability to create leader boards of product verticals based on user reviews and usage metrics—a monthly ranking of top accounting software packages, for example. "We'll become a reputation barometer for vendors," he says.
The platform will leverage a user's social networking community which will help virally market BestVendor's service. Plans also call for integrating social sentiment, or buzz, about particular vendors into the rankings.
The revenue will come from the vendor side of the equation. "We'll make money by helping vendors find new customers," says Giesea.
The company will offer referrals through PPC and pay-per-lead services; reselling campaigns similar to Groupon deals; and enhanced, directory-style listings which incorporate content marketing elements. In the latter case, vendors will have access to a data dashboard to provide visibility into who's viewing their content.
"The economic model works like a social network," says Giesea. "We aim to acquire users very efficiently through viral marketing and organic growth. And then, because they're in buying mode, we hope to make a high ARPU [average revenue per user] off of each user by connecting them to vendors. That's what I like about this business model. It's finding a more efficient way to connect buyers and sellers in a manner that's genuinely helpful to both parties. When people have easy access to good product recommendations, it allows them to save time and gain confidence with their purchasing decisions."
Meet the Author
---