Federated Media Creates Social 'Takeover' Online Ad Format

One unit allows advertisers to engage users through RSS, Twitter features.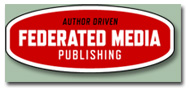 Federated Media has created a new online advertising format called Ad STAMP, which expands the amount of Web real estate for marketers while, the company says, enhancing the media experience for users.
Ad STAMP is made up of three new ad units that Federated—which handles advertising for sites and blogs—executes on what it calls a "takeover" basis, meaning that when a STAMP ad runs on a publisher's Web site, that particular marketer will take up all the ad space on the site using all three units concurrently. "It's a complicated execution that requires some shifting of already-scheduled ad impressions, but this is a common situation with premium display advertising that will always displace ad network inventory," said Matthew DiPietro, Federated's marketing and communications director. "We know how to navigate this."
Designed in-house, the new ad units include the "Pushdown," which expands to 970×418 then collapses to 970×66; the "Tower," a 300×600 unit in the side bar; and the "Conversationalist," a 600×250 unit that Federated says allows advertisers to engage readers directly within the ad unit through social media tools including corporate and product blogs, Twitter, Facebook, RSS and syndicated content.
"The Conversationalist is simultaneously a brand advertisement, a content distribution tool and a social media engagement mechanism," DiPietro said. "It's all wrapped up in a clean ad unit that sits within the editorial well of the site."
The ads are customizable, DiPietro said, and Federated will "work with the brand, the buying agency and the creative agency, depending on the needs and capabilities of the marketer."
According to Federated vice president James Gross, by eliminating the noise of several types of ad designs on a site the Ad STAMP provides a "clutter-free environment for the reader, allows a marketer to present its message in a more impactful way and it offers the publisher increased revenue opportunities. We've already seen some very encouraging demand in the marketplace, and I think the available features and functionality fill a need that we've consistently heard from our marketing partners."
For now, the Ad STAMP units are available only to Federated publishing members in the Home and Tech categories, DiPietro said. He declined to offer specifics of the pricing model but said it costs "many multiples of the average banner CPM."
"We like to think that this [format] will encourage other publishers to take another look at their brand advertising products," said DiPietro. "Crucial to the future of digital media is the ability to attract brand budgets rather than just direct response budgets, which is what the Web too often relies on."
Meet the Author
---