FDA's New Drug Ad Requirements for Print Publishers Take Effect Today

Magazines must include specific language.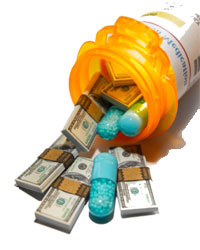 The Food and Drug Administration's amendment requiring print publishers to include information on where to report side effects took effect today.
The regulations, passed in 2007, require publishers with all print advertisers include specific details on how to report adverse side effects from prescription drug usage to the FDA.
As mandated by the FDA, advertisements appearing in magazines and newspapers must include the following text: "You are encouraged to report negative side effects of prescription drugs to the FDA. Visit www.fda.gov/medwatch, or call 1-800-FDA-1088."
The Magazine Publishers of America issued a reminder e-mail to its members this afternoon.
Click here to view the entire amendment in PDF form.
Meet the Author
---