Fate of East West on the Wire Again

Founder ponders sale, shutting down Asian American title after recent relaunch.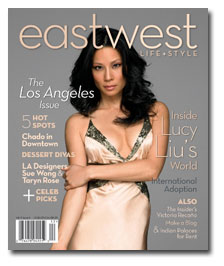 The countdown has begun. By January 31, East West founder Anita Malik says she will decide the fate of the bi-monthly magazine targeting Asian Americans and focused on the intersection of Eastern and Western cultures.
Malik this week sent an e-mail to subscribers saying the magazine, once again, is "at a crossroads." "Today, publisher/editor-in-chief Anita Malik is feeling unsure of what one person can do to take this brand further, to provide quality, national media to our underserved community," the e-mail, sent January 22, said. "The economic landscape has certainly made things harder than normal, but in good times or in bad, when does the challenge or the workload surpass the passion?"
Will East West go quarterly? Will Malik sell it? Turn it into a non-profit? Will she shut it down completely? In an e-mail to FOLIO:, Malik said what will come of the magazine is still "unknown."
To document her thoughts in the days leading up to her final decision, Malik has been writing daily blog posts on the East West Web site. "I have emerged from the cloud, I have other loves and other things to enjoy now," Malik wrote in one post. "And I realize that in my fight to make it, I lost the story. The last two issues of East West made this clear. Overwhelmed at making the business side shine, I lost my love of the story.
"When East West first began," Malik continued, "we stood out because of the true heart that went into every editorial decision, because of the risks we took to tell important stories, because we were forward thinkers. The last two issues still spoke to these values, but I personally felt less engaged. I felt less of me went into those stories because of the stress of business."
East West relaunched last fall after going on "hiatus" in April 2008 after the company ran out of money. The magazine was launched in as an online-only magazine in 2003.
Meet the Author
---