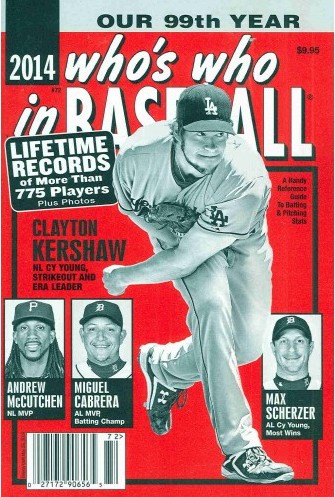 March 31 is opening day for Major League Baseball, so I thought it would be appropriate to review the cover of a baseball magazine. And there isn't a better publication to look at than Who's Who in Baseball. It's a thick, 360-page digest-sized annual. It describes itself as "a handy reference guide to batting & pitching stats," and the inside is packed with obsessive line-by-line and team-by-team listings of over 775 major league players.
I may be stretching the definition of a magazine cover this time around, since Who's Who in Baseball is really more of a bookazine, given that it's an annual publication sold at newsstands and bookstores. Like a mini-phonebook, it's printed on cheap newsprint, but the cover paper stock is slick, glossy and heavy. First appearing in 1912, and every year since 1916, this year it will celebrate its 99th anniversary.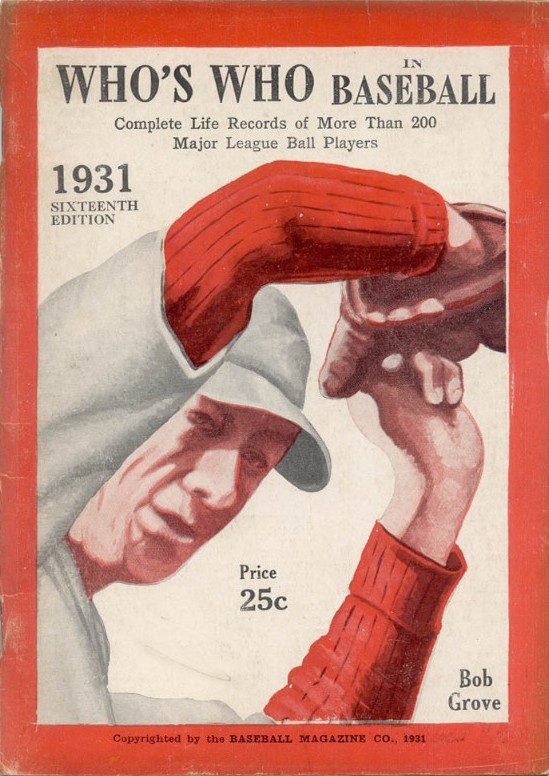 Many years ago I worked at Harris Publications, the magazine factory that publishes Who's Who in Baseball. I was given free access to help myself to back issues, and delighted my baseball friends by giving them a series of presents of those very-collectible vintage copies. Ever since, I've been aware of the strong affinity baseball fans have for this little publication, and how it evokes both a passionate love for the game and the heart-tugs of nostalgia.
And nostalgia is the most important component of the Who's Who in Baseball cover design. The basic format of red cover background and black type has been used since the 1940s and the current logo is an iteration of one developed in the early 50s. The present cover design has been static for at least 20 years, save for a little tightening of the logo. In fact, the only basic difference between this year's cover and the 2013 edition are the pictures of the players. The format is so recognizable to readers that the editors feel comfortable covering up most of the word BASEBALL in the logo.
That said, this cover design is clean and well balanced, with a highly efficient organization of material, instantly identifiable photos, and a pop-off-the-newsstand graphic sensibility. There are a lot of lessons here for small (and not-so-small) publications that are looking to develop a consistent graphic brand on a limited budget. One could describe this cover as retro, or a more critical analysis might call it old fashioned. Still, I think it's brilliant and I never get tired of looking at it (they got my $9.95, I might add!).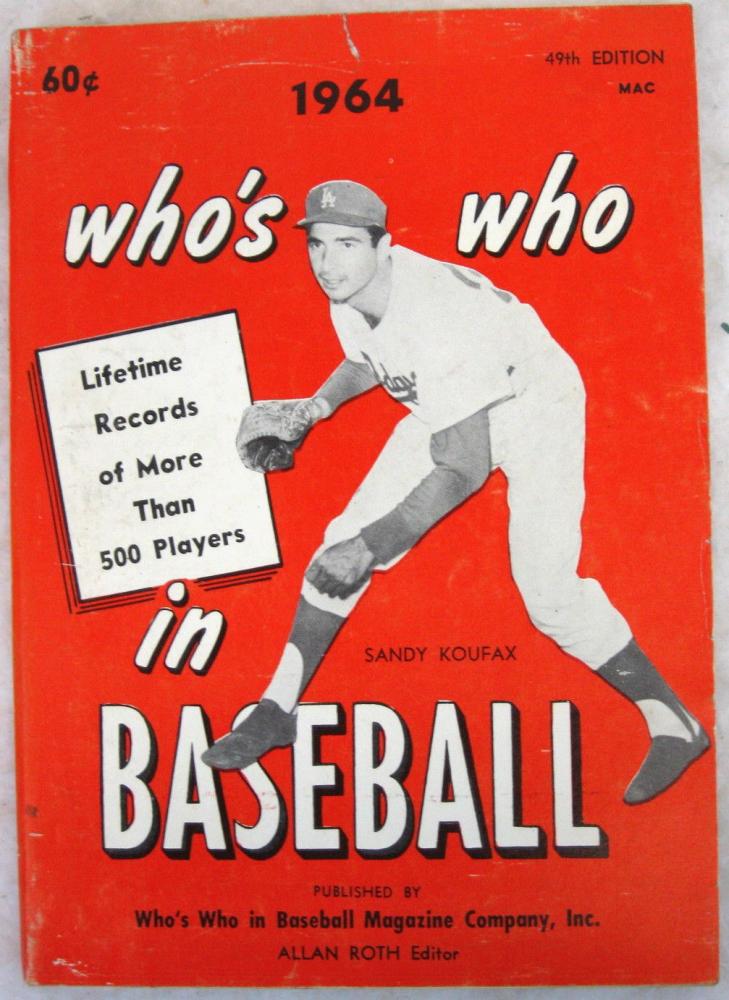 Nevertheless, as much as we love a good retro cover design, this is a publication begging for a visual branding update. Perhaps Who's Who in Baseball could draw some inspiration from their extensive archives, which are a treasure trove of baseball graphic delights. A little more playfulness, a diversity of graphic elements and a small nod to the 21st Century might not be a bad thing for this cover.
And speaking of nostalgia, Tom Hoffarth at the Farther off the Wall blog smartly pointed out that the current Who's Who in Baseball cover mirrors another cover the publication did 50 years ago, in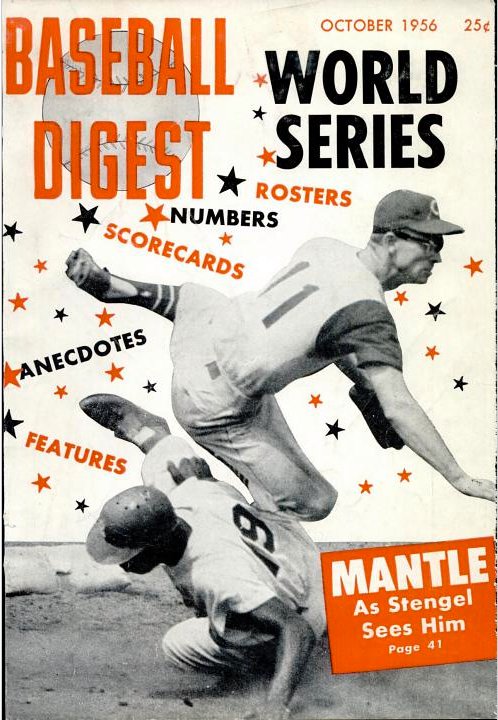 1964. The 2014 cover features Los Angeles Dodgers pitching ace and Cy Young Award winner Clayton Kershaw, while the 1964 cover highlighted Hall of Famer Sandy Koufax, another Dodgers pitching star and Cy Young winner. Of course as a New York Yankees fan, I would have rather seen Derek Jeter and Tony Kubek on those covers!
Fans of classic baseball visuals will also enjoy these vintage covers of Baseball Digest, another obsessive sports publication that has been in existence since the 1940s. Actually, there might also be some inspiration there for the editors of Who's Who in Baseball as they gear up to design the cover for the 100th anniversary issue.