Face Up Online: Newsweek

Newsweek is back with its #FIRSTRELAUNCHISSUE.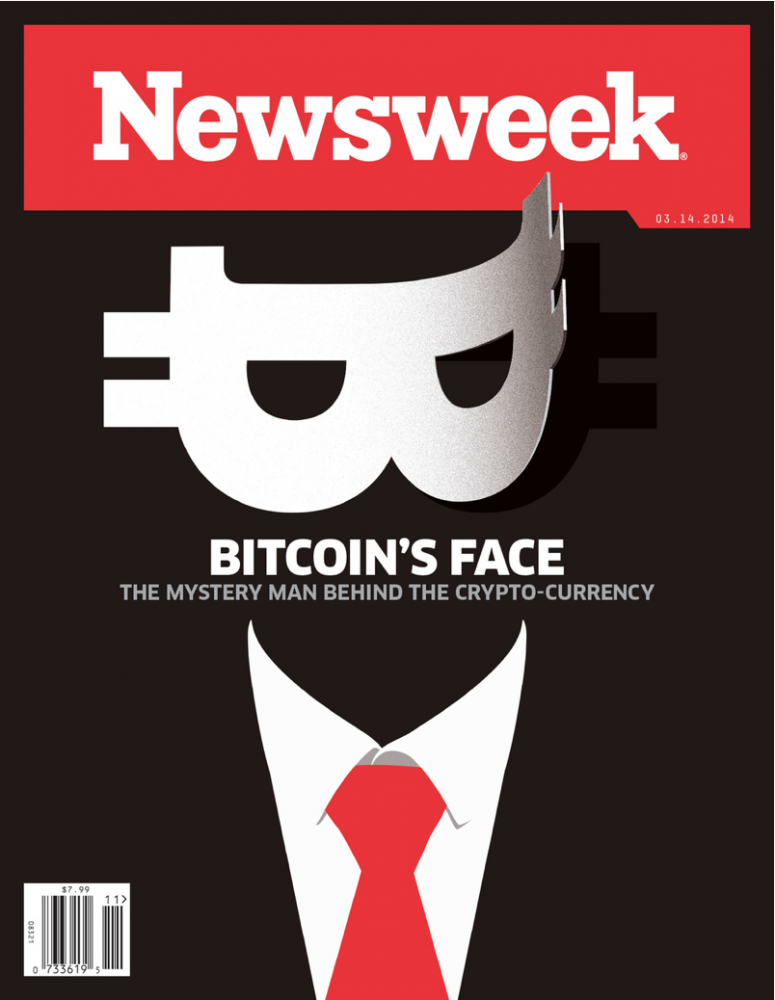 The cover of the relaunched Newsweek is one of the best debuts in recent memory (to the extent that a cover for a magazine founded in 1933 can be called a "debut"), with a stunning illustration, bold, simple design, and an elegant printed format that creates a distinctive, memorable look. There has been much hype about Newsweek's return to print, and a good deal of controversy about the Bitcoin cover story, but from both a creative and a brand perspective this cover stands as a highly-successful work, one that hopefully lays the groundwork for continued success for the publication.
This Newsweek cover is built on tradition. The logo is basically a mix of the late 1980s version drawn by Jim Parkinson (which was part of a redesign by Roger Black), and the iteration used on the magazine's last redesign in 2009, before it was sold to IAC. But the type has been tweaked (and improved), and the red background panel made more graphic and modern. The striking illustration by Ben Wiseman is cool and contemporary, but the understated simplicity of the cover headline is reminiscent of the covers of Newsweek (and Time) from the 1960s and early 70s.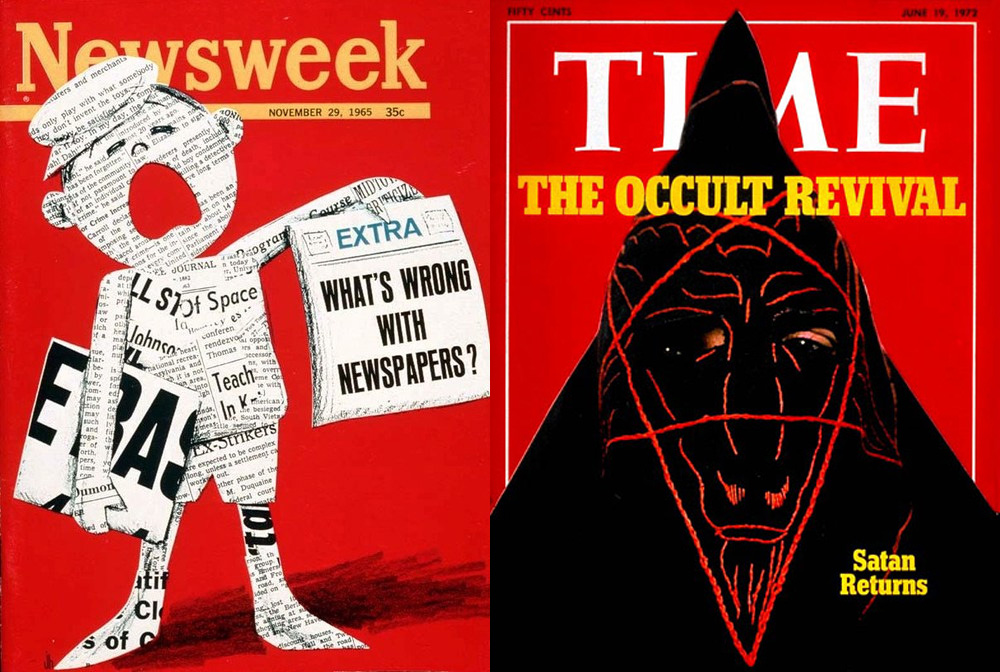 The cover design is by the team of Priest + Grace, who are the creative force behind the exciting new Eight By Eight soccer (or football if you live outside the U.S.) magazine, and have previously given creative direction to O, the Oprah Magazine and numerous other publications. For Face Up we usually base our reviews on digital copies of the cover, but for this issue I actually went out and bought a copy. I will say that I searched literally dozens of magazine stands and stores (there still are a couple) in Manhattan before finally finding a big stash at Grand Central Terminal in a beautiful display. I'm glad I got a printed copy, because it comes on an elegant, thick matte cover stock with beautiful, crisp printing that is so rich it almost looks silkscreened.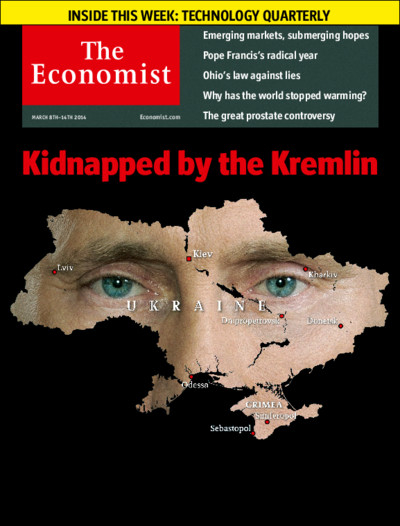 This is a strong, smart look with lots of character that definitely sets the magazine apart from other weeklies (apparently they're identifying The Economist as their "role model" and chief competitor). Newsweek has been doing a series of weekly covers for their online edition that were very traditional and undistinguished. This is a sharp break from that. Over the years Newsweek tried to differentiate itself from Time by running more photos and less illustration on their covers. Let's hope that this debut illustration is the beginning of a new direction for the magazine's cover look, because it helps gives shape to a very forward-looking design aesthetic.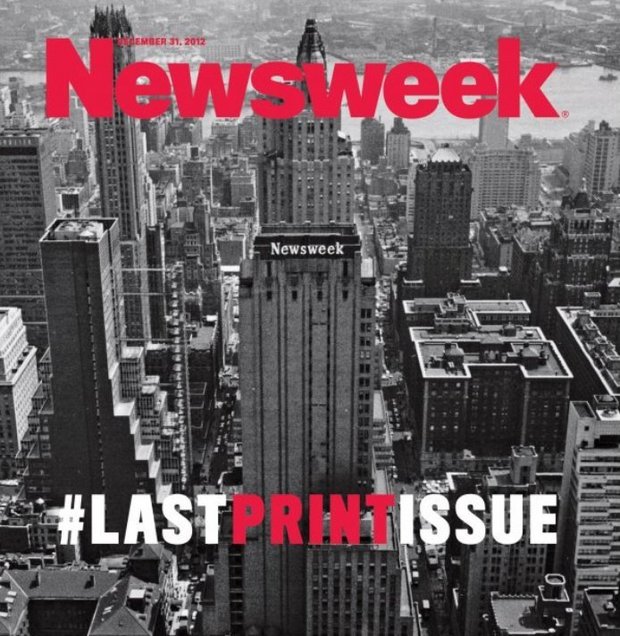 If there's any hesitation in giving total love to this cover, it's because I wish they had broken more from the traditional Newsweek name and logo and gone for something completely new and different (there was a period in the Jon Meacham-edited era when there was actually a prototype developed with a new format and a name along the lines of NW). It also might have been nice if there was some nod on the cover to the "return of print." Newsweek ended their print edition with the #LASTPRINTISSUE hashtag on the cover, and it would have been fun to see them play with the flip of that somewhere on this one. That seems like a missed opportunity.
I asked Arthur Hochstein, the former Time art director (he created close to 1000 covers for the magazine) what he thought about this Newsweek relaunch. Arthur has also done covers for Businessweek and even did a short stint with Newsweek a few years ago.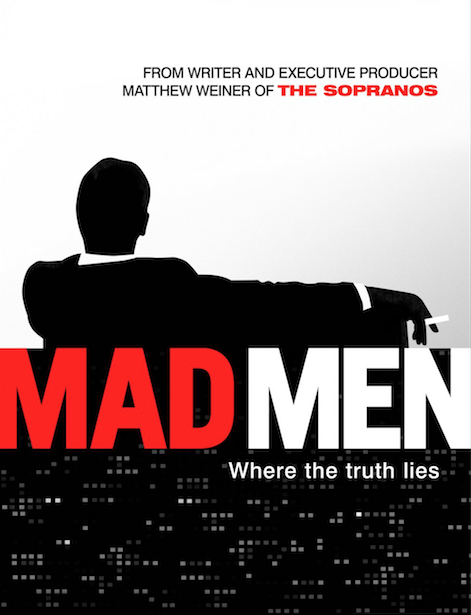 Hochstein says, "It's an auspicious debut: the flat, vector-graphic style evokes the posters and graphics of Mad Men. The effect is well done. It cleverly uses the Bitcoin symbol to make a mask; the darker black of the shadow against the slightly-lighter black of the background enhances the effect of the mask being pulled back, to reveal the 'mystery man.'"
Newsweek's past covers are woefully hard to find online. When it was owned by the IAC they started a Newsweek Archivist Tumblr page that briefly collected a good series of covers dating back to the 1930s. The page isn't active, but it's still available for viewing online, and contains many choice cover treats.
Meet the Author
---