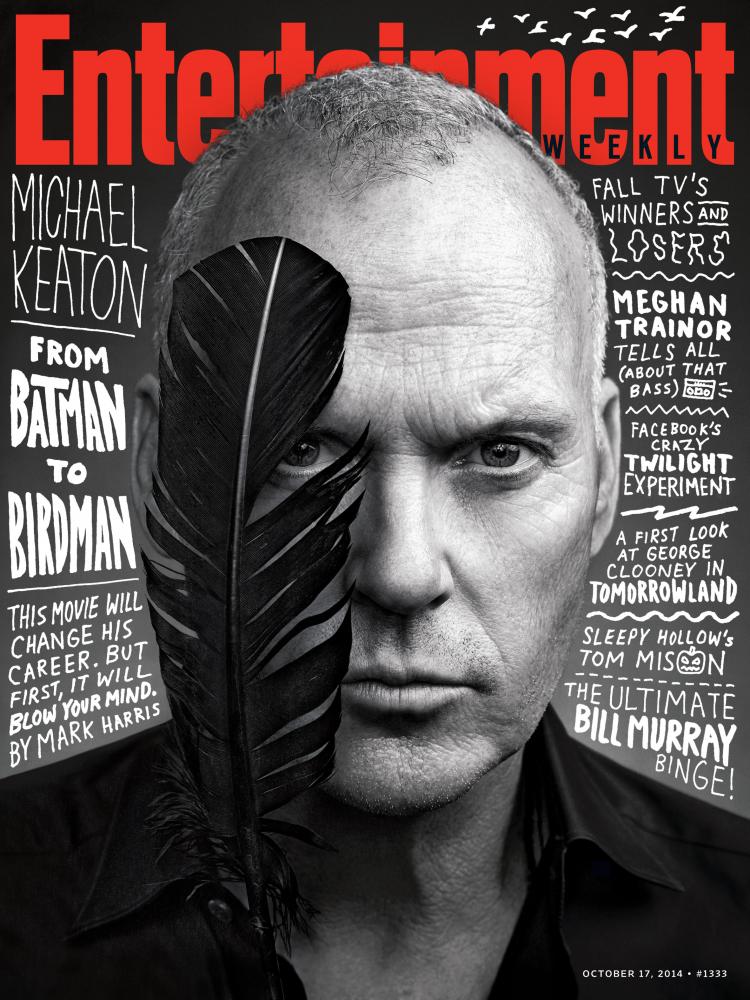 The October 17, 2014 issue of Entertainment Weekly, featuring a graphically intense, black and white photograph of Michael Keaton in a preview of the Birdman movie, is one of the coolest and most iconic magazine covers of the past year. Photographer Art Streiber, design director Tim Leong, photography director Lisa Berman and lettering artist Geoff McFetridge have created a perfectly balanced cover that has a cutting-edge, contemporary flavor, while harkening back to the classic EW black and white covers of the early 1990s, which still resonate with many of the magazine's fans. And it's a cover that perfectly balances the demands of newsstand presence, reader engagement, and social media virality.
This is the latest signifier that there is an editorial and visual renaissance happening as the magazine approaches its 25-year anniversary. New editor-in-chief Matt Bean spearheads the brand. And he and newish design director Leong work under editorial director and former EW editor Jess Cagle.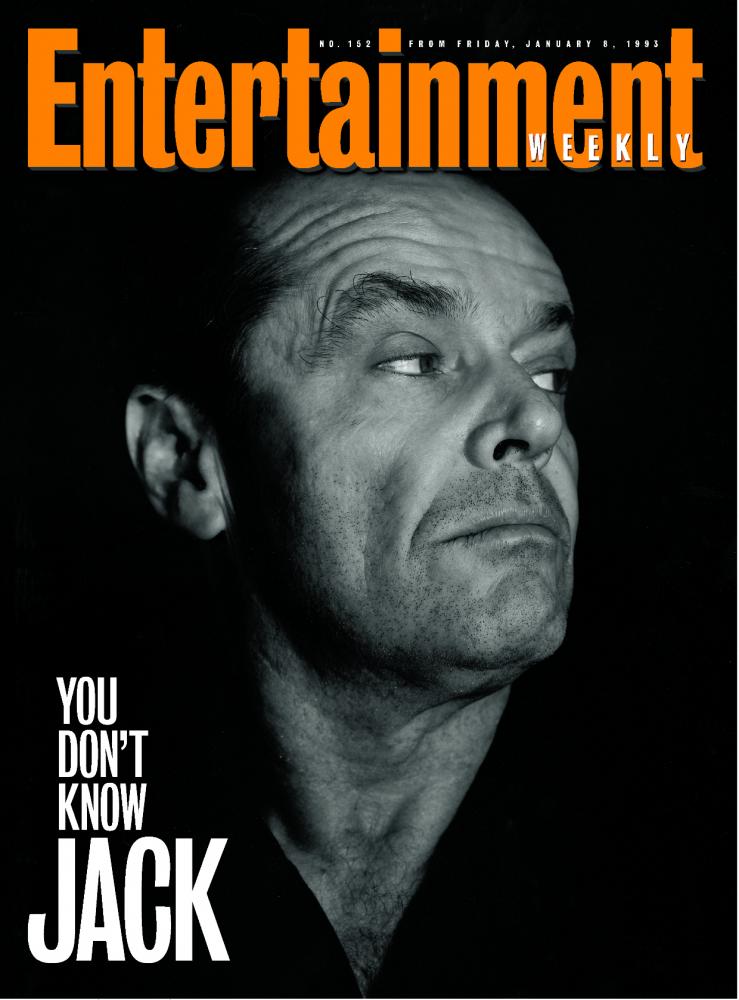 As an early design director at Entertainment Weekly (I was there from 1994-96), I have a deep appreciation for the challenges and limitations of the magazine's cover design. A recent forum sponsored by the Society of Publication Designers at the SVA Theatre in New York City highlighted perfectly the changes to the magazine over the past 25 years. The event featured all of the magazine's past and current design directors and a great deal of dynamic work from the visual history of EW was presented. In the early days of the magazine, covers tended to be very spare, with minimal cover lines, and bold, graphic, iconic black and white photographic imagery. Actors like Al Pacino and Jack Nicholson were presented in stark, simple contexts. As the magazine increased in popularity, and as newsstand sales became more important, and more challenging, black and white photography was cut, and the covers became more graphically complex. The result was action-packed covers that were highly effective, very commercial, but somewhat lacking in a higher artistic achievement. This is not meant as a criticism of any of the EW design directors, since I include most of my own covers in this category.
There have been, of course, some highly-memorable EW covers over the years, including the 2003 Dixie Chicks cover, which was ranked in a recent ASME collection of the best magazine covers of all time, and the unforgettable 2008 Jon Stewart/Stephen Colbert parody of the famous Barack and Michelle Obama fist bump New Yorker cover. At its heart, EW is an entertainment newsweekly, and its covers generally have a sense of immediacy and response to current entertainment news and trends. Many times the imperative to present actors in character drives the image creation (see their countless superheroes in costume or Simpsons covers for great examples of this). That makes for crowd-pleasing images that aren't necessarily as artful as what appears on the cover of Vanity Fair, Esquire or New York magazine.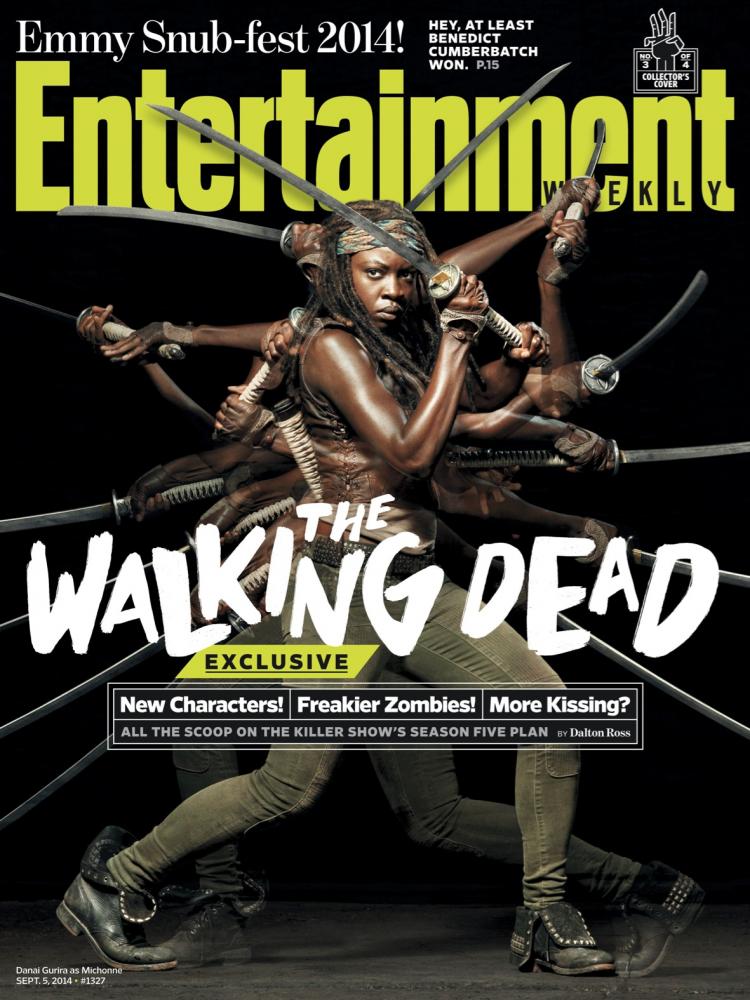 The essence of EW, to me, was that it always reflected the smart fan's take on movies, TV, books, music, and other forms of entertainment. It acknowledged the validity of its readers' obsessions. They were nerds before being a nerd was cool. Now that nerd-dom is having its day, EW has gone back to its roots in many ways, with complicated and obsessive graphics and charts, cool page presentations and lots of visual "winks" at the readers.
The Keaton cover is right in this sweet spot, with its hand-lettered cover typography that feels exactly like something I would have done on my notebooks in high school. Check out the scary, wavy type on the word LOSERS in the top right of the page, and the flock of birds above the logo. The type is funky and ragged, almost amateurish, but it strikes just the right tone. It has a sense of fanatic appreciation, and it doesn't overwhelm the photograph. I love the raw, almost punkish aesthetic of it as much as I love the stylish and intense quality of the cover photograph. The only color on the cover is the bold red logo, which enhances the classic feel. There are no drop shadows, 3D type or other computer-generated graphics that would make this cover feel dated in a few years. It's timeless. Twenty-five years from now when EW has its 50th anniversary gathering of design directors, it will still feel completely modern and contemporary.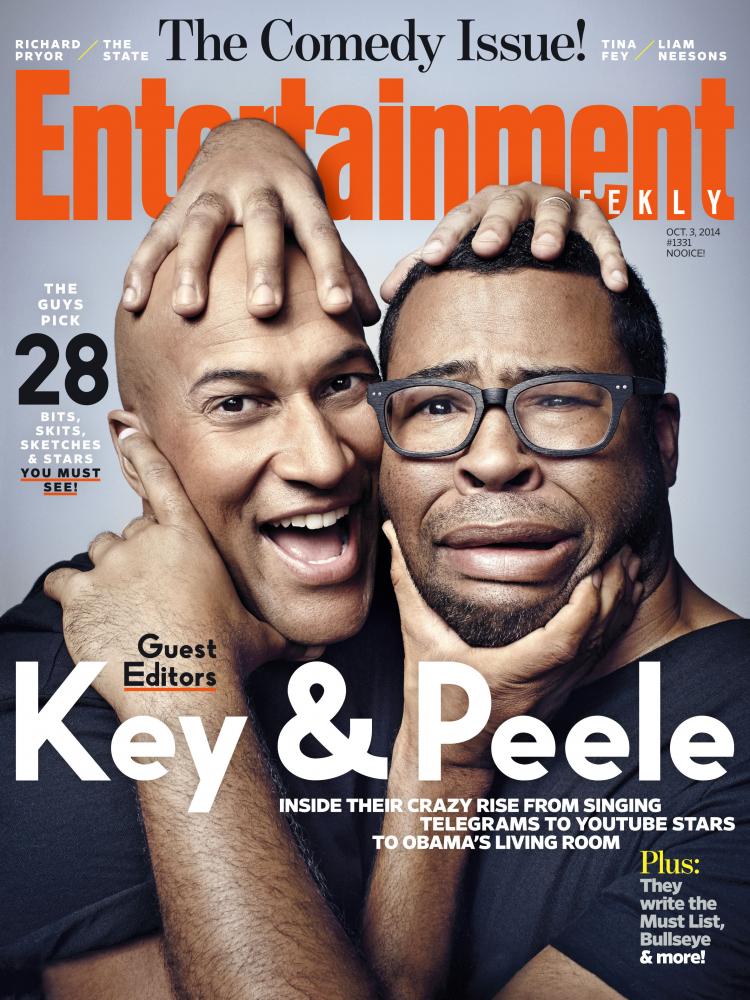 It's heartening for me to see EW feel so essential and vibrant after all this time, especially after the many predictions of the magazine's death over the course of its lifetime. Tim Leong and his team have been creating a powerful series of covers over the past few months, including memorable images of Key & Peele and Michonne from "The Walking Dead" that show a keen understanding of the ways a cover must relate to audiences across multiple platforms. These are covers that delight, provoke, entertainment, and also sell, although that term has a much different and more diverse meaning that it did 20 years ago when I was creating at EW. This is a magazine that is about delighting its audience and validating their cultural obsessions, whether it's for Star Trek, Harry Potter, The Simpsons or Breaking Bad. This cover makes good on its brand promise brilliantly, and still looks like a poster that I'd like to put up on my wall. You can't ask for more than that from a magazine cover.