Face Up Online: Arizona Highways

Robert Newman offers his critique on a classic regional.
Welcome to the first edition of Face Up Online.
If you're a reader of our Magazine then you're familiar with the concept. But if you're new, it's simple: Designers from around the industry critique various magazine covers. The critiques are often highly technical and aim to help designers consider certain practices before they go out and plan their next package.
Face Up in print does have a few hitches though–timeliness, frequency and sometimes space. There are so many great covers being produced week after week, but we only get to focus in on a dozen or so each year. Face Up Online gives us the flexibility to start conversations about more covers on a regular basis, and in some cases, when it matters.
We didn't want the online version to look like a magazine replica. Print allows us to slow the story down and speak with a multitude of creatives, and tell the tale behind the cover from a magazine's perspective. Here, the objective is to extend the franchise but shake up some mission-critical elements by adding historical context, cross comparisons, emotional response and insightful storytelling.
Design vet Robert Newman will be teaming up with us and every other week to offer his expert opinion. To kick things off we showed him a handful of covers to consider and he quickly narrowed it down to Arizona Highways' January issue.
Here's his take: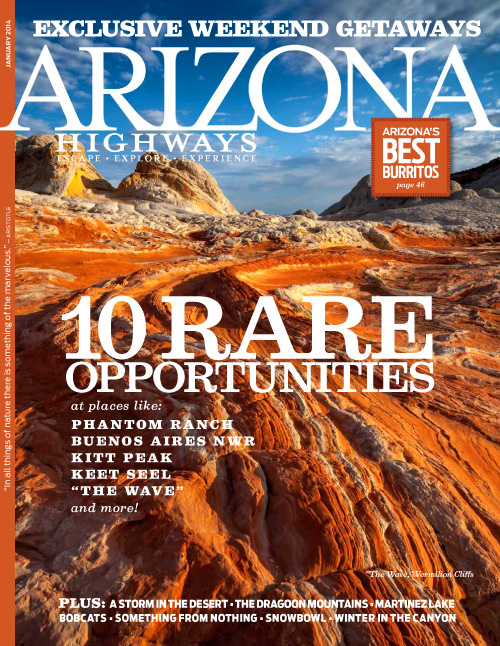 This is a solid, well-done cover, featuring crisp easy-to-read typography, understated, tasteful color and of course a powerful image. Arizona Highways is known for spectacular scenic photography, but even by their high standards this picture is a great one. I've looked at the magazine for decades, and I'd rank this photo of "The Wave" as one of their all-time best.
Arizona Highways' current cover format engages the readers with headlines and teasers much more than it did in the past, and creative director, Barbara Glynn Denney, is very skilled at integrating type and graphics while leaving plenty of space for the cover photograph to breath and luxuriate. There's a strong attention to detail and positioning as well; an obviously keen eye is assembling the parts and polishing them into a very elegant package.
That said, I think the main cover headline, "10 Rare Opportunities," is a head scratcher. I think if you're going to put a headline of that size over a picture with that kind of impact, it really needs to be a lot more direct and engaging, instead of sitting there thick and dense like a big old slab of petrified wood. Imagine this headline attached to an online story or a tweet, and how little attention it would attract. It seems to me that a main cover headline should captivate and promise as much magic as the photograph it accompanies (and the story it's representing). This headline does not come close to doing that.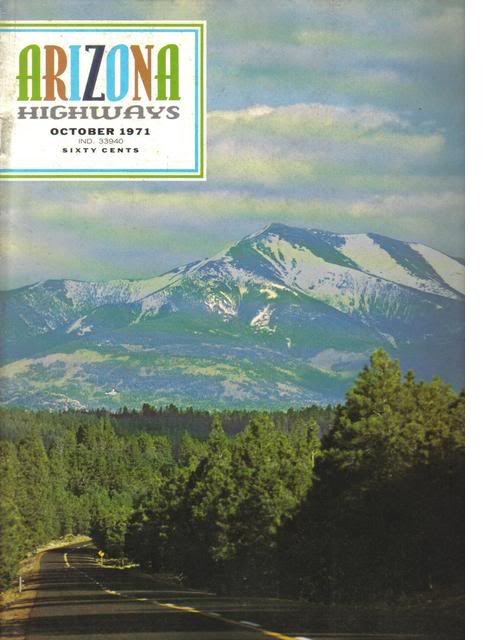 At the risk of sounding hopelessly old school, I wish that Arizona Highways could return to something of the graphic flavor of their covers from the 1960s. And yes, I know that classic logo of theirs that I love hasn't appeared since Nixon was President, but there was something about it that gave the magazine a very specifically Arizona and Western flavor, something that is lacking in the current slick but place-unspecific design. A number of regional magazines, including Los Angeles and Atlanta, have created very characteristic logos with a hand-crafted feel, that help give them a dash of local flavor.
The design of Arizona Highways, separate, of course, from those wonderful cover photos, feels like it could be from Oregon, or Philadelphia, Vermont, or anyplace else. Those 1960s Arizona Highways covers feel very contemporary to me, reminiscent of some of the very polished and elegant indie magazines that have been sprouting up in the U.S. and U.K. At a minimum, perhaps Arizona Highways could do a split run cover, and give their subscribers a version with minimal cover lines, and a photograph presented in full, unobstructed glory. -BN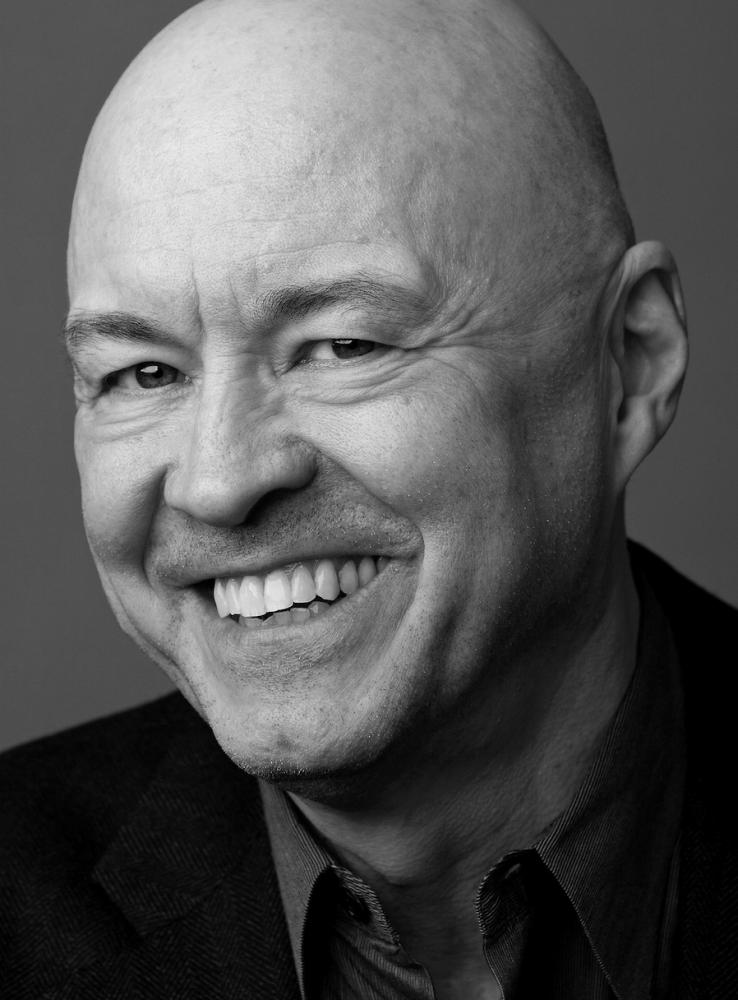 Robert Newman was most recently the creative director of Reader's Digest. He has been the creative director of Real Simple and the design director of Entertainment Weekly, New York, Details, Vibe, Inside, The Village Voice, and Guitar World. He was also the editor of The Rocket, a music and culture magazine based in Seattle. Visit his site and read his full bio and follow him @Newmanology.
Meet the Authors
---