F+W Media Reduces Debt By 50 Percent

Private equity firm ABRY Partners no longer company's lead owner.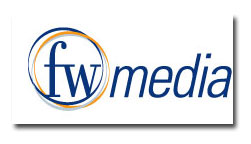 Enthusiast publisher and media company F+W Media Friday said it has reached an agreement with its lenders to eliminate more than 50 percent of its debt.
F+W CFO Jim Ogle declined to say how much debt the company has been carrying. He said the debt that was affected as part of the restructuring was F+W's first and second lien term loan bank debt. Ogle said the company did not have any preferred shares or other debt instruments.
Boston-based private equity group ABRY Partners, which acquired F+W Media (formerly F+W Publications) in 2005 for $500 million, no longer is the company's lead shareholder, but will retain a small share in F+W. As part of the deal, F+W management is taking a larger ownership stake in the company, CEO David Nussbaum tells FOLIO:.
"This process has been ongoing, and I am more than happy to see this come to completion," Nussbaum says in a statement announcing the restructuring.  "It was important to me to be transparent about the process, internally. Our employees have been informed of our progress throughout. We did not let it become a distraction to the business at hand—our first priority is to our customers and consumers. And ultimately this is a very positive thing for the company."
F+W did not file any type of bankruptcy petition in connection with this debt restructuring, says Nussbaum, who will lead the company's newly-named board of directors as chairman. The board includes: Ayr Capital Management founder and maaging partner Hannah Craven; Bonnie Kintzer, CEO of Women's Marketing Inc.; Ares Management LLC co-founder and senior advisor David Sachs; Donald Pazour, president and CEO of Access Intelligence; and Gallup Hill managing director Bill Pearson.
Meet the Author
---