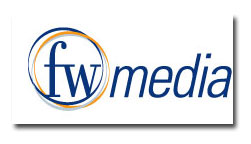 Cincinnati-based enthusiast publisher F+W Media has formed an audience development division that combines its former circulation department and the SEO/SEM staff from its e-media division. Tim Langitz, e-media's director of online business development, was named vice president of the new division.
Langlitz will report to Chad Phelps, executive vice president of e-media, and will collaborate with presidents David Blansfield and Sara Domville to ensure the company continues to meet its circulation targets and profitability.
In addition to leveraging the core skills of the circulation staff, the new audience development division will further implement online engagement programs such as search, social and e-mail marketing. Distribution channels of outreach—including online paid marketing, cross-channel promotions, social media integration, enhanced experiences beyond books and direct mail—will be employed, according to the company. "This is an exciting opportunity for the Audience Development team and F+W Media to become leaders in customer acquisition, growth and retention through the ongoing digital evolution," Langlitz said in a statement.
According to chairman and CEO David Nussbaum, the new department will closely match the community structure of the rest of the company. "While there are specialists in each area of circulation and online marketing, all of the team members will expand their skills and abilities to continue to make a positive, and larger impact on the business," he wrote in an e-mail to FOLIO: sister magazine AD.
In addition to further leveraging online engagement programs, Nussbaum continued, the new team will work to refine F+W's "VIP Programs," which were introduced last year. "Our VIP Programs are, in essence, expanded subscription models—magazine subscriptions bundled with other related products and services across our communities," he said. "We are experiencing good traction with the programs, but will make this a greater initiative in 2010 and beyond."
Nussbaum added that no new hires for the division are planned and the company will "continue to reorganize and allocate resources to those areas of the business that are growing or show the best potential to contribute to the company overall."
The reorganization comes almost a week after F+W announced that it was merging its Popular Woodworking and Woodworking titles, and one month after shuttering its international design title I.D. magazine due to a decline in ad revenue.