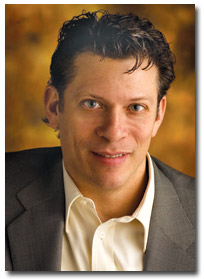 F+W Media, the Cincinnati-based enthusiast and hobbyist publisher, has announced a major reorganization that groups its products according to "communities," not by channel.
"We believe that focusing on our communities, rather than channels like books, magazines, events or online, will increase the number of organic growth opportunities, will enable us to understand deeply the information and networking needs of our passionate enthusiast communities and enable us to be of the community rather than outside the community," CEO David Nussbaum [pictured] wrote in an e-mail to FOLIO:.
Nussbaum wrote that there are no immediate plans to fold any of its magazines or lay off any staffers. However, he wrote, each community leader will "determine the best structure for their individual unit," which could result in "some minor changes to staff."
In a memo to staffers, Nussbaum said the company will be organized around 15 communities, each to be led by a publisher/editorial director. Sara Domville, who served as president of the book division, and David Blansfield, who served as president of the magazine division, will now serve as co-presidents of F+W Media overall.
Blansfield will oversee 10 of the 15 new communities including Antiques and Collectibles, Automotive, Sports and Construction/Trade, Numismatics, Design, Horticulture, Log Homes, Outdoors, Guns and Knives, and Scuba Diving. The remaining five communities—Fine Art, Crafts, Genealogy, Writing and Woodworking—will be overseen by Domville.
While there are no plans to pool editorial talent according to market, like Source Media's reorganization in August, Nussbaum said there will be "much more cooperation/communication between the content teams."
"Our goal is also to have our service divisions including circulation, production and finance organized so that teams are focused on market sectors rather than channels," Nussbaum wrote in the memo. "The events team … will organize more by market group while retaining the infrastructure to allow for new launches and product extensions."
In July, Nussbaum announced that the company was changing its name from F+W Publications to F+W Media, a move he said would better reflect the company's expanding portfolio of digital products.
Digital media vice president Chad Phelps and e-media executive vice president John Lerner will continue to oversee the company's digital growth.
According to its Web site, F+W publishes 50 magazines, nearly 5,000 books and produces several events.