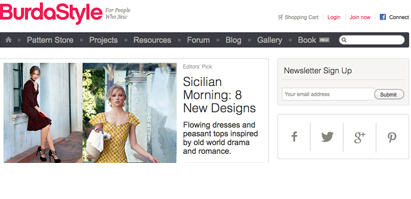 Last April, craft and enthusiast media and e-commerce company F+W Media created a licensing partnership with Hubert Burda Media, a publisher based in Germany that wanted to set up a publishing and sales operation in the U.S. and Canada. That agreement has just expanded into a 50/50 joint venture.
According to the JV agreement the two companies will manage an e-commerce business, digital products and craft kit offerings, web-based events, seminars and streaming video, as well as the publishing assets supporting Burda Style magazine.
While the agreement is similar in structure to the licensing partnership formed last year, the joint investment from both companies sets up potential for expanding into other initiatives, says F+W chairman and CEO David Nussbaum.
"The core difference is that before we were simply a licensee of the Burda Style brand in the U.S., Canada and the UK. Now we are full partners with Burda Media Inc. since we both have a 50 percent equity stake in a number of assets. Also, the JV can and hopefully will be the jumping-off point for a broader JV in other areas," he says.