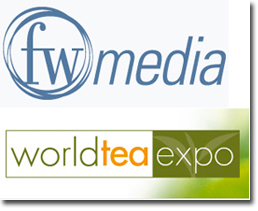 F+W Media, a Blue Ash, Ohio-based media company serving enthusiasts in about 20 verticals including antiques and collectibles, crafts, writing and horticulture, has acquired World Tea Media, organizer of the World Tea Expo.
The deal gives F+W a foothold in the food and cooking market, a vertical the company plans on expanding through organic growth and further acquisition. Right now, F+W has a line of cookbooks serving a variety of dietary segments.
"We're excited to welcome World Tea Media, as they're an ideal match for our community-focused philosophy and our broader strategy of expansion into the cooking and food communities," says F+W Media CEO David Nussbaum in a statement.
In addition to the World Tea Expo, which in 2012 celebrates its 10th year, World Tea Media assets include the World Tea East event, the North American Tea Championship and World Tea News, an online destination for the tea trade.
The 2011 World Tea Expo, held in late June at the Las Vegas Convention Center, brought in more than 200 exhibitors on 26,000 square feet and about 4,600 attendees.
World Tea Media's offices will remain in Las Vegas, and the executive management team and existing staff will stay intact.
While ecommerce has been a particular focus for F+W, which Nussbaum expects to become one of the largest businesses for the company by 2014, the events operation has been growing as well. The company now organizes about 11 trade shows and 10 enthusiast events.