Eye Magazine Changes Hands

Haymarket Media Group passes ownership of graphic design mag to editor.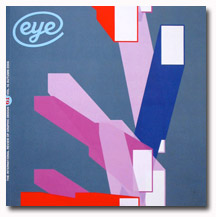 International publisher Haymarket Media Group has handed over ownership of Eye—a quarterly magazine covering graphic design—to John L. Walters, the editor.
Haymarket decided that Eye's "niche-market readers would be better served by a smaller, design-oriented company," the publisher said in a statement. Eye will now be published by Eye Magazine Ltd, a company started by Walters, art director Simon Esterson, and Hannah Tyson, who was involved with the magazine's launch in 1990.
Vicky McDougal, who served as Eye's commercial manager, is joining the new management team as publisher.
According to Walters, "I have learned a lot from my time at Haymarket, and we have a fantastic team to spearhead the new company, both commercially and creatively."
Eye has a circulation of about 9,000 and is distributed predominantly in the U.S. and U.K., Walters tells FOLIO:.
Haymarket Media Group publishes several magazines in the U.S. and abroad—including titles like Eve, F1 Racing and SC magazine—a number of Web sites and produces several live events.
Meet the Author
---