Experience Life has announced that Jamie Martin will succeed founding editor Pilar Gerasimo, who co-founded the brand with Bahram Akradi in 2001.
Martin was instrumental in the digital evolution of Experience Life and was responsible for the launch of ExperienceLife.com as a standalone magazine website in 2008, leading digital strategy, site redesigns, online education, and app development since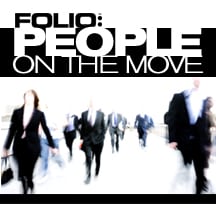 then.
"The media landscape has evolved significantly over the past decade, but what has never wavered is Experience Life's commitment to providing engaging, user-friendly, no-gimmicks, no-hype information that inspires people to live a healthy way of life. I look forward to experimenting with new and innovative ways of bringing the most in-depth, forward-thinking coverage of health and wellness topics to our audience across a variety of platforms," Martin said in a press release.
Martin began at the company as an editorial intern in 2005 after graduating from the University of Minnesota and has held a number of roles at Experience Life in the years since, including digital director and executive editor.
---
Here are the rest of this week's people on the move:
Karla Martinez has been promoted to editor-in-chief of Vogue Mexico and Latin America, succeeding Kelly Talamas, who will serve as creative director in Colombia. Martinez joined the brand only a month ago as associate editor. Previously, she held fashion editor and director posts at Vogue U.S., The New York Times' T Magazine, Interview, and W Magazine.
Vice Media has made several changes to its staff lineup: Fatima Bhojani joins the company as associate producer, Tyler Borchers joins as director of audience development, Arielle Duhaime-Ross joins as climate and environment correspondent, Axel Gerdau joins as a producer, Kaz Ishii joins as motion graphics art director, and Jay Caspian Kang joins as civil-rights correspondent.
Additionally, ViceNews.com has made some new hires. Simone Landen and Lauren Prince will serve as producers, Elspeth Reeve will serve as a reporter focusing on Internet behavior, Karen Ye and Angad Singh will be production assistants, and Bijan Stephen will act as Vice's culture reporter. The company has also hired Austin Walker, previously news editor at CBS Interactive's Giant Bomb, to lead a new site dedicated to video-game news and culture, effective July 5.
Finally, Vice has also moved Isabel Castro from HBO Weekly to Nightly as associate producer, editor, and producer, while Seth Dalton joins the U.S. team as producer focused on policy. Meanwhile, Isabel Evans, will move from the public relations team to the news team as a talent/production assistant, and Michael Moynihan, a former Vice managing editor, will serve as full-time national correspondent. Simon Ostrovsky will move from Vice News to the company's London office to broaden his coverage to Western Europe.
Town & Country has named Norman Vanamee articles editor, Adam Rathe as senior editor, and promoted Whitney Robinson from contributing editor to the magazine's style director. Most recently, Vanamee served as online features editor at Archtectural Digest and Rathe was a features editor at DuJour.
In addition, Town & Country has promoted senior market and accessories editor William Kahn to fashion market and accessories director and features director Danielle Stein to deputy editor. Stein succeeds Mary Kaye Schilling, who now serves as contributing editor.
Reason has promoted Katherine Mangu-Ward from managing editor to to editor-in-chief, succeeding Matt Welch, who will serve as editor at large.
Arthur Zaczkiewicz has been appointed to the newly created role of executive editor of strategic content development at WWD. Previously, Zaczkiewicz served as WWD's deputy editor of data and analysis.
President of the nonprofit Editorial Projects in Education and editor-in-chief of Education Week and edweek.org Virginia Edwards will step own on July 31, to be succeeded by Michele Givens. Givens currently serves as publisher and general manager. Prior to joining the company, Edwards worked for the Carnegie Foundation for the Advancement of Teaching and was an editor and report at The Courier-Journal.
Charles C. W. Cooke has been promoted from writer for National Review to editor of National Review Online. Cooke joined the brand as an intern five years ago and takes over the position from editor Rich Lowry.
Anna Palmer and Jake Sherman will take over Politico's Playbook newsletter from Mike Allen, effective July 11.
Sports Illustrated has named Josh Oshinsky supervising producer for SI Video and promoted Lei Feiner and Nolan Thomas to producers for SI Video.
Regina Dellea and Brian Anthony Hernandez have joined Genius as a supervising producer of video and artists relations specialist, respectively. Dellea joins from Mic, where she served as managing producer, and Hernandez most recently served as a senior music reporter at Mashable.
Bloomberg has promoted Elizabeth Campbell from reporter to Chicago bureau chief, Jonathan Levin from reporter to Miami bureau chief, and Kara Wetzel from real estate reporter to San Francisco bureau chief.
Jia Tolentino has joined NewYorker.com as a staff writer. Most recently, she served as a deputy editor for Jezebel.