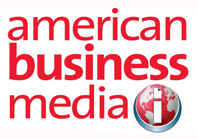 Faced with a recessionary economy, business-to-business publishing is off to a rough start in 2008.
As expected, b-to-b magazines saw a 5.3 percent decline in advertising revenue during the first quarter when compared to the first three months of 2007, according to figures released by the Business Information Network.
Ad pages—perhaps the more telling statistic, given the discounts publishers tend to give to frequent advertisers—fell 7.3 percent.
And this after an overall revenue decline of 2 percent in 2007 and a flat finish at the end of 2006.
But there is some glimmer of good news, at least according to American Business Media president Gordon Hughes. The industry's trade shows reported a 1.5 percent increase in revenue during the first quarter. And five of the 21 ad categories tracked by BIN showed growth. And digital revenues grew in the first quarter, too, he said.
"Given the state of the economy," Hughes said, "the growth of two of our three major platforms continues to encourage us about the future of the business-to-business industry."