Exec. Editor Out at Nielsen's Adweek Group

Tony Case, who managed special projects, has resigned.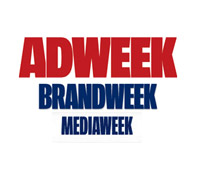 Tony Case, Adweek Media Group's executive editor of features and special projects, has resigned, a Nielsen Business Media spokesperson confirmed.
While the spokesperson attributed Case's departure to "personal reasons," several knowledgeable sources indicated that Case had been under "increasing workload pressures."
"He was so mismanaged … he couldn't take it anymore," said one source who wished to remain anonymous.
The spokesperson said she did not expect that Case's position will be replaced. When contacted by FOLIO:, Case declined to comment.
Working under Nielsen's Adweek Media Group—Adweek, Brandweek and Mediaweek—Case managed several special projects, including Adweek's Hot List, one of the magazine's signature features, which is due to run in March.
This fall, Nielsen combined content development and distribution for Adweek, Brandweek and Mediaweek magazines under one editorial organization. The spokesperson said no other editorial departures are "planned."
Meet the Author
---