EXCLUSIVE: PEOPLE Opens Most Beautiful Issue to Reader Submissions

Tablet, online and print products leveraged to engage readers, pique interest.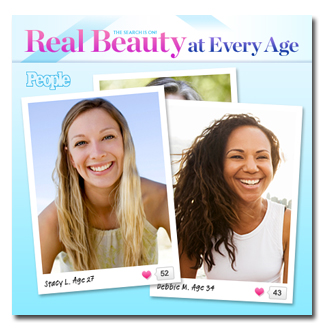 In late April, PEOPLE's 23rd annual "World's Most Beautiful" special double issue will debut on newsstands. While the initial product is familiar, the magazine has added a new twist to the content to boost engagement: the "PEOPLE's Search For Real Beauty at Every Age" campaign.
The magazine will begin accepting nominees from real women ages 20-59, some of whom will grace the pages of PEOPLE magazine. This campaign is a fully integrated contest across tablets, online and through print promotions. Reader audiences can visit PEOPLE.com and nominate themselves or someone they know from March 5-18 to win the chance to be included among the celebrity winners in the "World's Most Beautiful" print issue. This content strategy, editors say, is designed to increase engagement and drive purchases across platforms.
"Now, for the first time, we've created a plan from the ground up for a fully integrated program from both the print and online sides—from editorial down, through advertising and publishing," says Janice Morris, managing editor of PEOPLE Digital. "We brainstormed to create this 'Real Beauty Program' and, for the first time, we're promoting across the tablet, print edition and the online edition to encourage real readers to submit to this program."
In an effort to integrate interactivity, the magazine will encourage PEOPLE readers to submit their own photos to PEOPLE.com. In addition to having its own landing page, the campaign will roll out photo galleries that will be hosted on the website. Individuals can "like" the photos of the real women, 40 of whom (one for each age) will be featured in the actual pages of the "World's Most Beautiful" issue. To add another layer of incentive and engagement, 4 winners will be selected and flown to New York City for a photo-shoot, makeover and glamorous trip.
"Users can upload their own photo from their desktop or Facebook," says Morris. "Once they upload the image, they will see their photo on PEOPLE.com and have a chance to share it out. This campaign is integrated with Twitter, Facebook and Google+—we definitely wanted to hit all of those social platforms. We're also running banner ads and we'll have posts in our news section as well."
Morris adds that the goal of the campaign, in addition to highlighting beauty's many forms, is to lock in a consumer's committed financial interest. When a reader uploads a photo for this campaign, a banner advertisement comes up, promoting the "World's Most Beautiful" issue and giving individuals an opportunity to subscribe.
"We've got one audience on Twitter, one on Facebook and another starting on Google+, in addition to our regular readers coming to the website four or five times a day to check-in on the news," says Morris. "We're hoping to engage them and get them to think, 'Wow—I could be in the print edition of PEOPLE.' It's almost like we're the machine getting it rolling, and eventually they'll get that final product. We want them to start thinking about our 'World's Most Beautiful' issue now."
Meet the Author
---