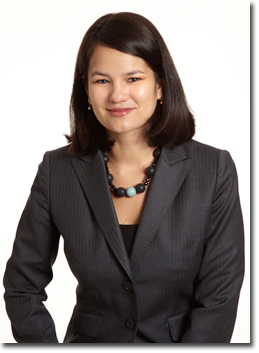 Atlantic Digital finds its new vice president and general manager in Kimberly Lau. Lau, who was Hearst's vice president of business development and partnership relations, will take over much of the role M. Scott Havens held before he was named senior vice president of finance and digital operations.
Havens tells FOLIO: that this role continually developed from when he first began with Atlantic Media in 2009. "I came to build a product and technology team, and I called it the digital strategy and operations team. The team consists of Web developers, designers, operations, product and business development people. Then, I started acting in a corporate digital role."
The team now includes over 10 staffers and maintains three sites, in addition to mobile products and several apps. The Atlantic team felt it was necessary to have a full-time leader, as well as "accelerating innovation and be a thought partner for edit, sales and marketing," says Havens.
Lau previously led digital strategy for Hearst's 20 magazine brands and 24 websites, as well as aiding the publisher's e-commerce efforts. She also led the development of two channels for YouTube Premium Channel initiative, Hello Style and the Car and Driver Channel. Using this experience, Havens says Lau will spearhead a heavier push for Atlantic's video efforts.
"We're working on strategy right now to increase video content to Atlantic's site. Our video channel has done well, but it's limited in the type and volume of hosted content we can get. We know there is pre-roll opportunity, so we want to push further there," says Havens.
The connected device landscape of smartphones and tablets will be another focus for Lau and company, as 10 to 15 percent of Atlantic content is now consumed on a mobile device. Havens says moving social forward is another priority, as search continues to wean in terms of driving traffic, with less than 20 percent of audiences coming through search engines.
"About 40 percent of our traffic is brought in through social sharing, with Facebook as our strongest social channel. We're not focusing on just how we interact editorially; it's also about how we monetize the audiences we're generating, and weaving in brand messaging. We want to use social media on another level in our edit and sales products," says Havens.
Lau will begin in her new role on June 15.