Ex-Garden Design Editor Goes Digital

Sarah Kinbar launches lifestyle site GoodGardenIdeas.com.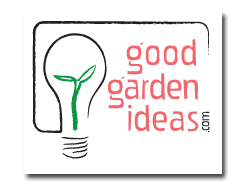 Not long after being let go as editor of Bonnier's Garden Design in June, Sarah Kinbar went to work dreaming up the concept for a new gardening lifestyle Web site. The result is GoodGardenIdeas.com, which she launched transitioned from a blog to a full-fledged Web site this month.
"When I was working on the GardenDesign.com relaunch earlier this year for Bonnier Corporation, I researched gardening Web sites extensively," says Kinbar. "There was a hole in the market for a site that covers edibles, plants, design, travel and photography from the gardener's perspective, and that is what I've created. Garden Design magazine focuses mostly on upscale residential landscape architecture, while my site is about tangible ideas that my readers can apply in their lives. There's plenty of room in the marketplace for both of these concepts to flourish."
Editorially, the site touches on six verticals: edibles (vegetable gardens, etc.), plants, design, travel and photography. Since going live earlier this month, GoodGardenIdeas.com has received more than 10,000 unique visitors and nearly 35,500 page views. Kinbar says the plan is to grow traffic and to build up advertising revenue.
"In addition to providing advertisers with ad space, I plan to provide them with content for their own sites," she says. "Most small garden-based businesses can't hire a freelance writer to create content for their sites, and they might not have the talent in-house to do it, either. I offer them the content on my site—as well as original content—to create an environment for their product. For example, Bentintoshape.net is a partner that is taking advantage of this opportunity."
For now, Kinbar is working with a Web designer and one editorial contributor. While another goal is to expand the site's edit team, the first priority is making some initial revenue. "My site is aimed at people, mostly women, who are in love with gardening: They grow their food and share recipes for their fresh veggies and herbs; when they travel, they visit public gardens; they love garden photography and take pictures of the plants and flowers in their backyards; improving their soil, dealing with pests responsibly, encouraging healthy plants and designing stylish outdoor spaces are top of mind for them," she says. "Ultimately, I would like to find a major sponsor who wants to authenticate their connection to gardeners with through a site like mine." 
Meet the Author
---