Ex-ElleGirl Editors Launch E-Newsletter

Daily Candy-like publication promises teen girls 'nothing lame.'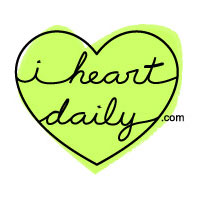 A pair of former ElleGirl editors have launched an e-mail newsletter targeted at teenage girls.
Anne Ichikawa and Melissa Walker say I Heart Daily, an e-newsletter and Web site modeled loosely after the older-skewing Daily Candy, will deliver entertainment, fashion, beauty and news content to the audience they used to edit for.
"We're focused on making I Heart Daily a staple in the lives of our audience," said Walker. "As more and more content providers targeting the teen demographic have folded, we hope to fill that void in a unique way. And we're both always up for a new adventure, so we want to grow the brand and go wherever the site takes us."
Once a robust category in print, the titles serving teen girls have dwindled in recent years. Both Hachette's ElleGirl and Time Inc.'s Teen People shuttered in 2006. Hearst's CosmoGirl! folded last month. (Last week, Conde Nast shuttered Flip.com, its online social network and scrapbook creation site aimed at teen girls.)
"During our years in print, we realized that magazine Web sites were often an afterthought, running repurposed magazine pieces, stories that were killed, or content that was deemed 'not good enough' for print," Walker said.
"From a user perspective, it's nice to have your information delivered to your inbox, as opposed to having to go to the site every day," Ichikawa told FOLIO:. "Let's face it, we've all gotten a little lazy with the immediacy of the Internet and if you can even cut out 20 seconds of your surfing routine, you'll take that option."
The pair plan to make content available on a variety of platforms, including RSS, mobile, widgets, social media syndication and a traditional Web site.
Daily Candy, which launched in 2000, was acquired by Comcast for $125 million in August.
Meet the Author
---