Comag CEO Named Chief Executive at Source Interlink

Mike Sullivan takes the helm at Source after a rough 18 months for the company.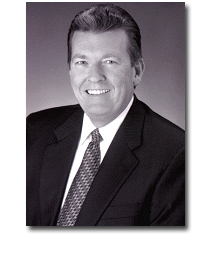 Source Interlink Companies has named Mike Sullivan CEO and director. Sullivan [pictured] comes to Source from Comag, a national magazine distributor jointly owned by Conde Nast and Hearst. Greg Mays, who has been Source's chairman and CEO for the last 18 months, will move into the chairman post.
 
According to the announcement, Sullivan, who will officially take the reins April 12, will oversee "all business aspects of the company and its subsidiaries." Source is a Bonita Springs, Florida-based enthusiast publisher and distributor of magazines, books and home entertainment products.
 
Sullivan got the nod over Rich Jacobsen, president and CEO of Time Warner Retail, who was thought to be in the running for the top spot as well.
One knowledgeable observer told FOLIO: Sullivan's appointment signals an attempt to begin the process of selling the company, which emerged from bankruptcy protection last year. "I still can't believe the banks want to run it in the long term," says the source. "They're looking for buyers of either the whole or parts, and [Sullivan's] major assignment and future compensation would be tied into how he, at some point, would get that done."
Another source, who says he's known Sullivan for a long time, dismisses any talk of acquisition. He says Sullivan has the right experience for the job, but not to run a sale. "Mike's a long-range thinker. He's looking to do some good. He wouldn't be doing this if he didn't think there was something positive to sink his teeth into."
Nevertheless, a third source points out that merging the Primedia publishing operation with the distribution division didn't make sense long-term. "It follows that they'll have to be sold in parts," he says.
Waiting in the wings are two other wholesalers which could pick up assets from the distribution group. "Hudson News will buy what makes sense for them in the eastern corridor," says the source. "That will be an easy pick. And they'll be able to sell those big distribution centers on the East and West coasts to the News Group."
According to a Source Interlink spokesperson, Mays declined to comment beyond what was outlined in the company's announcement. Sullivan declined to comment until after he was settled in at Source.  
 
It's been a rough year and a half for Mays, who took over for departing CEO Michael Duckworth in October 2008, just as Source was reporting a $296 million net loss. This was only 12 months after the company spent $1.2 billion to acquire Primedia Enthusiast Media, making it a distribution and publishing giant.
 
From there, Source quickly ran into trouble in early 2009 when it joined Anderson News in trying to force a 7-cent per-title price increase on publishers. The price hike was met with a furious publisher backlash and Source rescinded the surcharge. Anderson News was unable to continue business and shut its doors. Source survived, but only after winning settlements for a series of lawsuits it brought against a half-dozen publishers and national distributors.
 
Only months later, Source succumbed to its $1 billion debt load and filed a lender-approved plan of reorganization under Chapter 11 in the U.S. bankruptcy court. Under the reorganization, Source eliminated $1 billion in debt, received a $100 million capital infusion and went private.
 
Sullivan has held the top spot at Comag for a decade and intimately understands the magazine distribution business. According to Comag, the company handles distribution for 25 percent of the North American retail magazine market. The publishing side, however, could be more of a challenge. "He's strictly a newsstand guy," says the third source. "Those newsstand guys are in a whole different world. He's a supplier of services to the magazine business as opposed to a publishing type."
Meet the Author
---