B-to-B CEO Arrested on Embezzlement Charges

Ian Gittlitz accused of stealing $2 million from ICD Publications.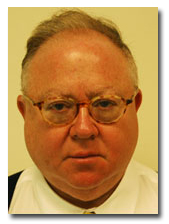 Ian Gittlitz, former president and CEO of b-to-b publisher ICD Publications, was arrested Sunday in Chicago on charges that he allegedly embezzled more than $2 million from the publishing company. He is being held on a $2 million bond.
Gittlitz [pictured], a New York resident, was apprehended by police while attending the International Home & Housewares Show at McCormick Place in Chicago, Lincolnshire, Illinois Police detective John-Erik Anderson told FOLIO:. Gittlitz was reportedly traveling with a hired guard.
If convicted, Gittlitz faces four to 15 years in prison, Anderson said.
Gittlitz was fired from his post at ICD in July 2007. The publisher subsequently filed a lawsuit against him, alleging "fraudulent acts and a breach of fiduciary responsibility." He partnered with his son, Seth Gittlitz, in the acquisition of Travel Trade magazine last year.
ICD owns several hospitality trade magazines, including Hotel Business, HomeWorld Business and Hotel Journal.
[PHOTO: Courtesy of Lincolnshire Police Department]
Meet the Author
---